Canstar's database shows 27 lenders have announced they will reduce
variable home loan interest rates
so far in response to the Reserve Bank cutting the official cash rate to a new historic low.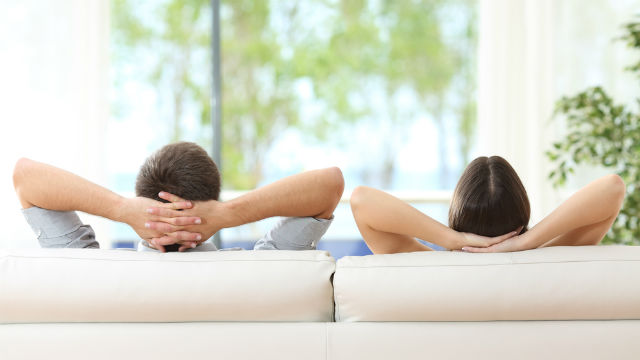 The Reserve Bank board decided to cut the cash rate by 0.25 percentage points to 1.25% in June, marking the first change since the central bank lowered it to 1.5% in August 2016.
The cash rate is the rate of interest the RBA charges on overnight loans to our banks.
Since it has been cut, a number of banks promised to reduce home loan interest rates for borrowers, including the big four – ANZ, Commonwealth Bank, National Australia Bank and Westpac.
Out of the lenders who have moved, 17 banks have passed on the full cut of 0.25 percentage points, at the time of writing.
Commonwealth Bank and NAB said they would pass on the full RBA cut, while ANZ and Westpac will partially reduce variable home loan interest rates.
The lowest standard variable rate out of the big four banks for owner occupiers paying P&I will be offered by NAB at 5.11% (comparison rate 5.24%).
Smaller lender Reduce Home Loans, has offered a rate as low as 3.19% (comparison rate 3.19%).
While many lenders have announced home loan rate cuts, some reductions may apply to new customers and not existing ones.
Canstar's finance expert Steve Mickenbecker said it was worth following up with your lender to see if the rate cut applies to you.
"Now is the time to look around and compare what your bank is offering to new customers and say 'I want some of that'," Mr Mickenbecker said.
Below is a breakdown of which lenders from our database have announced they've cut variable mortgage rates so far for owner occupiers, in alphabetical order.
Owner Occupier Standard Variable Rate Cuts Effective from 4 June 2019
Lender
Change (percentage points)
Effective Date
ANZ
-0.18
14 June 2019
Athena
-0.25
4 June 2019
Auswide Bank
-0.25
2 July 2019
Bank of Melbourne
-0.20
18 June 2019
BankSA
-0.20
18 June 2019
Bankwest
-0.25
25 June 2019
BCU
-0.25
1 July 2019
Bendigo Bank
-0.20*
28 June 2019
Bank of Queensland
-0.25**
25 June 2019
Commonwealth Bank
-0.25
25 June 2019
CUA
-0.25***
25 June 2019
Greater Bank
-0.25
11 June 2019
Homestar Finance
-0.25
4 June 2019
IMB Bank
-0.25****
21 June 2019
ING
-0.25
25 June 2019
Macquarie Bank
-0.25
7 June 2019
ME Bank
-0.25
27 June 2019
National Australia Bank
-0.25
14 June 2019
Newcastle Permanent
-0.25
17 June 2019
P&N Bank
-0.18*****
28 June 2019
RACQ Bank
-0.25
12 June 2019
RAMS
-0.20
18 June 2019
Reduce Home Loans
-0.25
4 June 2019
St George Bank
-0.20
18 June 2019
Suncorp Bank
-0.20
21 June 2019
Virgin Money
-0.22
25 June 2019
Westpac
-0.20
18 June 2019
Source: www.canstar.com.au. Based on standard variable rate movements effective from 4 June 2019 onwards. Table sorted alphabetically.
Canstar will keep this page updated as further announcements are made by lenders passing on the rate cut to customers.
*Bendigo Bank owner occupier and investment P&I home loans will be cut by 0.20 percentage points, while IO loans will be cut by 0.15 percentage points.
**BOQ's Clear Path Owner Occupier Principal and Interest loan will be cut by 0.15 percentage points.
***CUA's Accelerate and Balance variable home loans will be cut by between 0.10 and 0.15 percentage points.
****IMB Bank's one, two and three-year fixed rate owner occupier loans will also be reduced, as well as its one and three-year fixed investor loans.
*****P&N Bank's two and three-year fixed owner occupier and investor loans will be cut by 0.39 percentage points, effective 14 June 2019.