New data shows that average household debt in Australia has almost doubled since 2003, while more than half of Australian household spending money is being used to cover the basic necessities like housing, food and energy.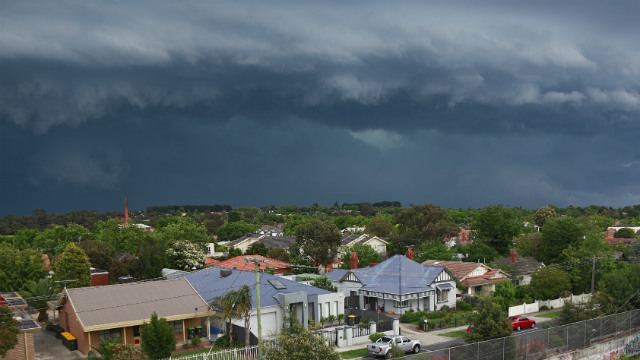 The Australian Bureau of Statistics' (ABS) latest survey of income and housing shows that average household debt has risen from $94,000 in 2003-04 to $169,000 in 2015-16 – an increase of $75,000.
ABS Chief Economist Bruce Hockman says 27% of households had debt "equal to three or more years' worth of their disposable household income in 2015-16".
At the same time, 2% of households held debt equal to or over three-quarters of the value of their households' assets.
Mr Hockman says, based on these comparisons, 29% of households with a debt in Australia are considered to be "over-indebted".
The ABS says the increase in over-indebtedness (up from 21% in 2003-04) is a result of rising property values, low interest rates and a growing appetite for larger debts.
Younger generation taking on greater debt
The results show that younger generations, in particular, are taking on more debt.
According to the ABS, 62% of households headed by a 25 to 34-year-old were over-indebted, compared to 51% of 35 to 44-year-olds.
Notably, almost half of the most wealthy households (47%) who have a mortgage are over-indebted, holding an average property debt of $924,000.
"This makes them particularly susceptible if market conditions or household economic circumstances change," said Mr Hockman.
Perth was found to be the most over-indebted capital city, with 55% of Perth property owners being over their heads in debt, owing an average of $581,000 in property debt.
ABS confirms basic needs are getting more expensive
Today ABS also released the findings from their 2015-16 Household Expenditure Survey, which shows that more than half the money Aussies spend on goods and services per week goes to basics, including essentials such as housing, food, energy, health care and transport.
On average, $846 out of $1,425 spending money is put towards basic needs each week.
In 1984, spending on basics accounted for 56% of weekly household spending compared to 59% in 2015-16.
"The survey also shows that since 1984, the pattern of household spending has changed considerably," explained Mr Hockman.
"In 1984, the largest contributors to household spending were food (20%), then transport (16%) and housing (13%).
"Jump forward to 2015-16, and housing is now the largest contributor (20%), followed by food (17%), and transport costs (15%)."