Australia's latest headline inflation figure has come in slightly lower than market expectations with fuel, hospital services and tobacco leading price rises.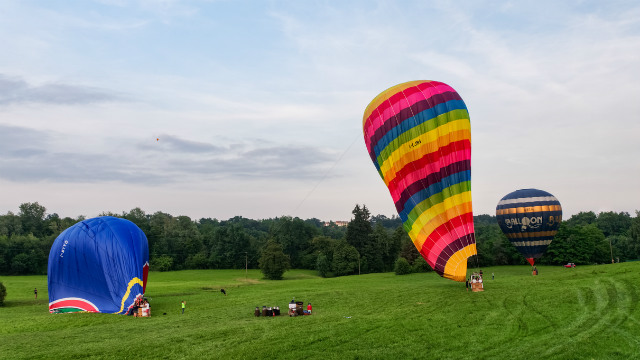 The Australian Bureau of Statistics (ABS) today released the June quarter consumer price inflation (CPI) report – key data for the outlook of the Reserve Bank of Australia's (RBA) official interest rate moves.
Headline inflation in the June quarter increased 0.40% to 2.1%, while underlying inflation rose 0.50% over the quarter with annual inflation rising to 1.9%.
ABS Chief Economist Bruce Hockman said it was the second time for quarterly headline consumer prices to rise above 2% since September 2014.
"Most of this annual growth is due to strength in fuel, electricity and tobacco," Mr Hockman said.
"Annual growth in prices of discretionary goods such as clothing and footwear, and furniture and household equipment remain subdued."
Economists surveyed by Bloomberg had forecast annual headline inflation would rise by 0.50% and expected underlying inflation to remain below the RBA inflation target of 2-3%.
This is the eleventh consecutive quarter for underlying inflation to come in below the Reserve Bank's target.
Underlying inflation, also known as core inflation, provides a clearer read on underlying price pressures within the economy and is watched closely by the RBA for its monetary policy decision making.
RBA Governor Philip Lowe indicated in a speech in early May that a tick up in underlying inflation was being held back by weak wages growth and productivity growth pressures.
The central bank has consistently pointed to weak inflation and wages growth as key hindrances to its ability to raise the official cash rate from 1.50%, which has remained on hold since August 2016.
AMP Capital Head of Investment Strategy and Chief Economist Shane Oliver said today's inflation numbers have not changed AMP's cash rate outlook.
"We remain of the view that the RBA won't raise interest rates until 2020 at the earliest and given the weakness in inflation, wages and the Sydney and Melbourne housing markets along with the uncertain outlook for consumer spending the next move being a rate cut cannot be ruled out," Mr Oliver said.
Aust Q2 CPI +0.4%qoq/2.1%yoy, <exp, underlying inflation 0.5%qoq/1.9%yoy, =exp. Petrol, tobacco & health up..but weakness in food, housing (rents flat), hhold equip, cars, communications & holiday. Inflation remains low. Our view remains no rate hike till 2020 at earliest.. pic.twitter.com/Ae3Xvz5Te2

— Shane Oliver (@ShaneOliverAMP) July 25, 2018