New research into Australian consumers reveals they are more optimistic about future house price growth across the country than some of the leading economists from Westpac and AMP Capital.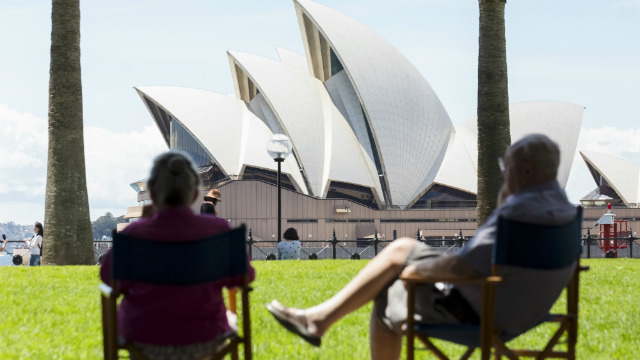 Canstar's Consumer Pulse Report revealed findings from a survey of over 2,000 Australians, showing 70% of people expect steady growth or stable property prices over the next two years, even in struggling climates like Perth.
The report found 47% of consumers expect house prices across the country to grow at a steady pace and 23% think prices will remain stable at current levels, while only 4% see a price crash happening in the near future.
And despite an expectation for prices to keep growing or remain steady, most respondents (30%) said they still have not considered giving up the property ownership dream – 47% of those optimists are aged only 18-29 years.
But while consumers seem pretty confident about house price growth, economists are less so.
AMP Capital Head of Investment Strategy and Chief Economist Shane Oliver said house prices are more likely to slow than grow, particularly in Melbourne and Sydney where the market "looks to have peaked".
"The Sydney and Melbourne residential property markets are likely to slow further over the next year or two with prices likely to fall by around 5-10%," he said.
"But Perth and Darwin are likely close to the bottom, Hobart is likely to remain strong and moderate price gains are expected to continue in Adelaide and Brisbane."
While Mr Oliver expects Perth growth to "close to the bottom", Canstar's consumer research shows over 70% of people from the Western seaboard capital expect continued growth (33%) or prices to remain the same (38%).
The Westpac Housing Pulse November 2017 report revealed the downward trajectory of Perth property prices.
"After just about stabilising over the year to May, Perth dwelling prices saw more slippage through the middle of the year but are again showing hints of levelling out," said Westpac Editor Matthew Hassan.
"If prices do stabilise, it will mark the end of a nearly 4yr period of continuous declines with Perth dwelling prices essentially around the same levels as in mid-2006."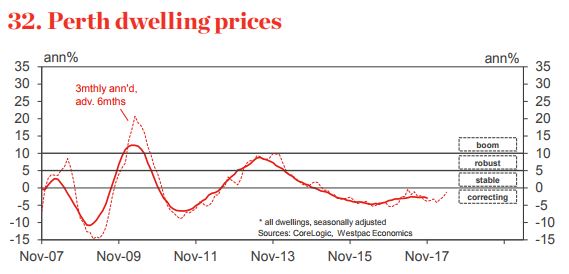 Both Westpac and AMP Capital have indicated regulatory pressures will continue to affect the broader housing market slowdown.
"Meanwhile, with the housing market in Sydney and to the lesser extent Melbourne slowing, APRA has indicated it's now looking into how banks assess living expenses and the total debt of borrowers," said Mr Oliver.
"After the focus on slowing lending to investors and interest-only borrowers this could be the next leg in an ongoing tightening in lending standards adding to the likelihood that the housing market won't simply bounce back again next year, like it did in 2016 after slowing in 2015 after APRA's first round of tightening measures."
Australia is not a country of savers
Canstar's Consumer Pulse Report also found that outside superannuation, Australians are not the best savers, with 29% of people not saving a cent of their after-tax income each month.
And of those that do save, they are not saving very much.
Only 26% of people are saving up to 10% of their monthly paycheck and only 15% are saving up to 30% of their money, while only 2% of Australians surveyed save more than 60%.
Surprisingly, the results show 27% of Gen Y are saving up to 10% each month – that's more than their Baby Boomer parents who largely (36%) save nothing from their monthly income.
The survey shows 78% of people are not saving money by choice, they simply have no money to save and have to live pay cheque to pay cheque.
And those who can save are mostly saving for their next holiday (21%), while only 14% are saving for a house and 12% are saving for living costs such as groceries and electricity.
Meanwhile, the cost of electricity is one of the biggest financial concerns for 30% of consumers in 2018.