Fixed or variable home loan? Offset or redraw facility? First home buyer or property investor?
Australians made over 200,000 home loan product searches on the Canstar database from August 2015 to September 2016, with the majority of people comparing home loans looking for a loan amount between $350,000 and $749,000.
More specifically, 38% of visitors look for a loan for $350,000 to $499,000. Another 20% of visitors look for a loan for $500,000 to $749,000.
After some digging into this extensive database, we've found some interesting statistics about what Australians are looking for when choosing a home loan.
Lenders and borrowers alike, take note…
What type of home loan do we look for?
A variable rate home loan is still the single most popular type of home loan visitors to Canstar's database look for, at approximately 66% of searches, but the popularity of fixed loans is increasing as the cash rate falls.
In terms of fixed rate loans, 3 years seems to be the sweet spot, but with a number of borrowers also seemingly prepared to lock in for a 5 year term. Currently on Canstar's home loan database, minimum and average advertised fixed home loan rates for owner occupiers are as follows:
Residential Home Loan Market – Advertised interest rates owner occupier (19/09/2016)
1 Year Fixed
2 Year Fixed
3 Year Fixed
4 Year Fixed
5 Year Fixed
Average
4.22%
4.05%
4.08%
4.44%
4.54%
Min
3.65%
3.64%
3.59%
3.82%
3.94%
Source: www.canstar.com.au, the search results do not include all home loan providers, and may not include all features relevant to you. Please note these are advertised rates – please check the relevant comparison rate of any specific loan products. Comparison rates are based on loan amount of $150,000. Read the Comparison Rate Warning.
Why are we getting a home loan?
Overall, the majority of people (61%) looking for a great value home loan on Canstar's database tell us that they're buying their next home. Another 1 in 5 visitors are first home buyers, followed by those who are property investors (15%).
What do people want in a loan?
When it comes to fixed-rate home loans, plenty of would-be borrowers want bells and whistles attached. The most popular features that visitors looking at fixed-rate home loans on Canstar's database want are:
Looking for outstanding value
The majority of Australians are keen to get the best possible value out of their home loan – which makes sense when it is one of the biggest financial decisions you will make in your lifetime.
61% of visitors select a 5-star rated home loan, while another 21% find a 4-star rated product that suits their needs.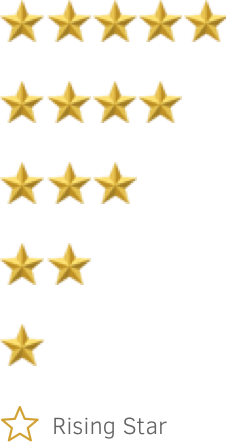 Five star products should be on your shopping list. As a consumer, this represents a high-value product. According to our ratings, these are the top 10% of products in their field.
Four star products also still have a good mix of price and features and shouldn't be struck of your shopping list, especially if the product and brand really appeal to you.
Three stars means satisfactory value – and sometimes you may be satisfied with that – but our ratings suggest that you could be doing better.
Two and one star products are unlikely to be great value for you.
Rising star – If you see a star that looks like this

, it means that we haven't yet rated this product (perhaps it's new to the market) but we think the product shows potential to score highly in the near future.
No matter which product or provider you select, make sure you compare your options first. You can use our website to compare home loans across a broad range of needs such as loan purpose, repayment type, variable or fixed rate, features, interest rate and price, and providers.