Research reveals over half of Australian mortgage-holders are sacrificing social life and family time to pay off their debt.
"Borrow less and live more."
That's the message for Australians from UBank CEO Lee Hatton, after a UBank study exposed the extreme measures Australian home owners are undertaking to meet mortgage repayments.
The nationwide research by the bank investigated how comfortable Australian mortgage-holders were with their financial situation.
The findings were a cause for concern.
Uncomfortable signs
1 in 4 admit they are financially stretched in meeting their mortgages.
50% turn down at least two social outings a month because of their mortgage debt.
56% skip family time in order to work longer hours to help pay the mortgage.
54% passed on a family holiday because of financial pressures.
59% cut short a holiday due to mortgage payment considerations.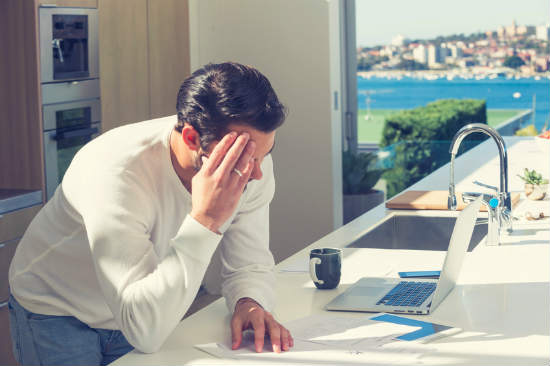 Life lessons on mortgage stress
"The research uncovered some quite alarming results, with the key takeout being that Australians are working too hard to pay off mortgages they can only just afford, and subsequently not living comfortably," Hatton said.
"UBank wants Australians to borrow less and live more in order to find balance and ensure they're happy and not crippled by financial stress.
"While it's important to be smart with money, we encourage Australians to choose houses that are in reach financially so they can live fulfilling and happy lives without undue financial stress."
The research has been released as part of UBank's 'Home Truths' campaign, which aims to remind Australian home-buyers what really matters.
Last month, the campaign released a powerful TV advert featuring six terminally ill Australians sharing their perspective on the Australian dream:
Overstretching to buy bigger not necessary
The UBank research suggested many Australians are subjecting themselves to undue financial stress by buying a bigger house than they actually need.
85% of mortgage holders reported having at least one unused room in their house, and from those people, nearly two thirds (58%) admitted they could live without the extra space.
Hatton suggested Australians should compare the costs and benefits of going bigger.
"Is it worth getting rid of the extra room and downsizing to get a smaller mortgage?" she said.
"Our research also uncovered that for those that are financially stretched in relation to their mortgage, 80% wish they could spend more time in their home, indicating that they spend more time working to pay off the house, rather than spending quality time in it.
"What we do know is that financial stress and worrying about your mortgage isn't what life should be about.
"If we could all borrow less and live more, there's no doubt our happiness and well-being would be better off."
Mortgage repayment boosters
The study also asked participants what top five actions they would take to pay off their mortgage if circumstances changed tomorrow.
These were some of the top most mentioned actions:
"Do your own home maintenance and repairs" – 26% ranked this number one.
"Extreme power saving at home" – 24% ranked this number one.
32% with two or more unused spaces/rooms would rent out a room.
17% with children aged under 18 would pull their children out of childcare.