Most 'mass affluent' Australians currently without a mortgage expect to apply for one in the next 2 years, according to KPMG.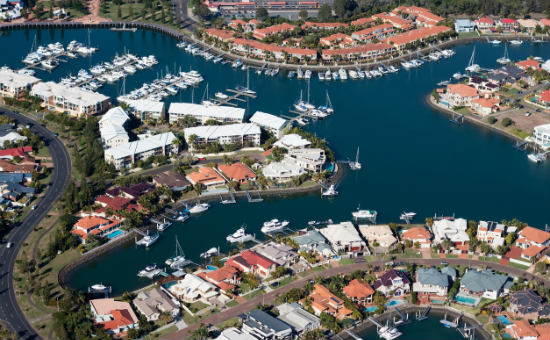 KPMG's latest survey shows that 63% of 'mass affluents' who don't currently have a home loan are planning on taking one out to buy a home over the next 2 years.
This is despite median capital city house prices increasing from $286,000 to $700,000 and median apartment prices rising 40%.
The report, titled The Australian Home Loan Market – Winning the fight for customers, surveyed over 600 KPMG professionals aged 21-65 years old and earning between $70,000 and $250,000 per year (classed as 'mass affluent').
KPMG's Financial Services Partner, Geoff Rush, said the persistent desire to buy property "reflects a generally held belief that residential asset prices will continue to rise in the long run, despite current high prices and issues around affordability".
Respondents without a mortgage in the 'established workforce' (aged 30-49) had the highest percentage of people who plan to apply for a home loan in the next 2 years, at 73%.
This compares to 57% of respondents without a mortgage in the 'young workforce' (aged 21-29).
Survey finds young and old alike struggling
The survey also found that young people struggling to save for their first home are relying "heavily on family for financial assistance for a deposit".
While it is increasingly difficult to save up for a home loan deposit, getting approved from the bank could also become more of a challenge as banks tighten their lending capacity amid regulatory warnings.
Will future generations be part of the Australian dream?
About 87% of people surveyed are either "very concerned" or "somewhat concerned" that future generations will not be able to afford to buy a house.
ANU surveyed over 2,500 people in their poll Attitudes to Housing Affordability: Pressures, Problems and Solutions.
It will be interesting to see how these ideas and many more are reflected in the announcement of the new Federal Budget this week.
Should banks keep their branches?
However, nearly half (45%) of the respondents still prefer to go into their local branch during the initial stage of the home loan application process.
This could be an important detail for banks wishing to shut down branches and streamline their networks.