New data from CoreLogic has revealed that capital city auctions are clearing at a lower rate than they have at any point in the last 12 months.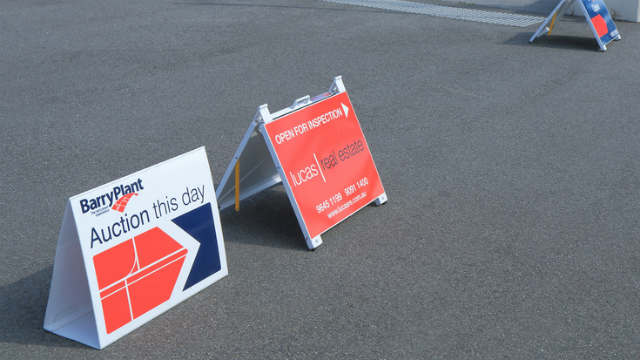 As of late June, the national clearance rate sat at 66.5%, having dropped slightly from 66.7% in the previous week; putting it at the lowest it has been since late June 2016.
Real Estate Insitute of Victoria (REIV) CEO Gil King associated this dip with seasonal factors.
"The property market is seasonal, so dips in clearance rates during winter are not unusual," he said
However, if one takes a look at Australia's hottest markets, Sydney and Melbourne, it's not quite as grim as it seems, with Corelogic pointing out that "clearance rates across Sydney and Melbourne were relatively stable week-on-week".
Sydney
The country's highest-value property market actually saw a slight bump to its clearance rate, recording 68.2% across 939 auctions for the week, compared to 68% across 927 auctions for the previous week.
A number of Sydney markets beat the national average clearance rate over the weekend, with the Blue Mountains seeing a 100% clearance rate (1 out of 1 auction cleared), followed by:
The central coast (91.7%)
The lower north (85.1%)
Canterbury Bankstown and the west (75% each)
The upper north shore (68.8%)
The south (67.1%)
The most expensive Sydney property to sell under the hammer was a 6-bedroom home, which sold for $4,265,000; whereas the weekend's cheapest auction result was a 1-bedroom home selling for $360,000.
Median auction price for Sydney came in at $1,335,000 on Saturday, with a total of $400.7 million in Sydney property selling at auction over the weekend.
Melbourne
CoreLogic noted that Melbourne's final clearance rate for last week was 70.7% across 1,047 auctions, which, despite representing a slight decrease from the previous week's clearance rate of 71% across 1,129 auctions, sits above the national average.
Data from the Real Estate Institute of Victoria showed that 813 of the 1,047 auctions were on the weekend, and that there was a 72% clearance rate across these auctions. This represents a decrease in volume from the same period last year, which saw 918 auctions, but a higher clearance rate.
Reservoir was Melbourne's strongest-performing suburb over said weekend, with 11 out of 15 auctions clearing.
Other capitals
According to CoreLogic's data, clearance rates improved in Canberra and Perth; however, Adelaide, Brisbane, and Tasmania all saw their clearance rates fall.
Looking forward
CoreLogic forecast a significant drop in auction volume for the coming week, with 1,820 scheduled compared to the previous week's 2,355.
Sydney accounted for 781 of these, whereas Melbourne accounted for 787, and Brisbane for 105 – none of the remaining capital cities had more than 80 auctions scheduled.
Sydney also had the busiest individual market, with the area of Randwick having 17 auctions scheduled for the coming week.