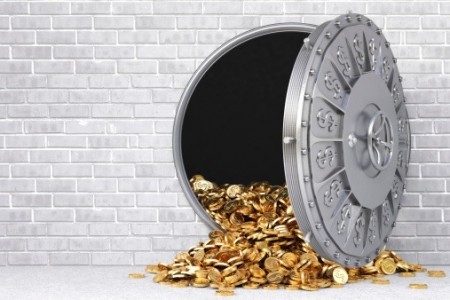 The study is an attempt to address the Financial System Inquiry (FSI), which recommended that APRA should "set capital standards such that Australian authorised deposit-taking institution (ADI) capital ratios are unquestionably strong". This essentially means that banks would be required to hold more capital, so that their ratio of capital to risk weighted assets becomes more favourable.
In news unlikely to put a smile on shareholder's faces, APRA has stated that it fully supports this recommendation, after its study found that Australian major banks didn't meet the capital standards necessary to be deemed 'unquestionably strong'. Australian banks raising their capital ratios would make them safer in the case of a financial crisis, but would also potentially reduce returns on equity for bank shareholders.
The FSI's final report defined 'unquestionably strong' as having a capital ratio in the top quartile of internationally active banks, and that while the capital ratio of Australian major banks is above the median, it didn?t meet this definition. To just scrape into the top quartile, the major banks would have to increase their capital ratios by approximately only 70 basis points, but becoming "comfortably positioned" within the top quartile would require a much larger increase of at least 200 basis points, which represents an extra $28 billion in capital.
However it?s important to note that APRA has stated that the study results won?t be the determining factor when it comes to setting 'unquestionably strong' capital adequacy requirements. Other factors will be considered, such as
The Authority also made it clear that there are no plans to draw up plans or requirements using international banks as a blueprint, saying that it "regards the top quartile positioning as a useful 'sense check' of the strength of the Australian framework," but that it "does not intend to tightly tie Australian requirements to a continually moving international benchmark."
Macquarie analyst Mike Wiblin described this decision as a "big win for the banks", many of whom have argued against Australian capital requirements shouldn't be determined by the requirements and regulations of other countries.
The nature and extent of APRA's plans in regards to capital adequacy requirements are yet to be seen, but the Authority has stated that any changes to capital requirements will be "done in an orderly manner", and that while some moves may come sooner rather than later, any significant action is unlikely to come before end-2015.