The government has made a move to broaden the power of the prudential regulator to include non-bank lenders, as concerns over financial stability take centre stage amid affordability risks in the residential property market.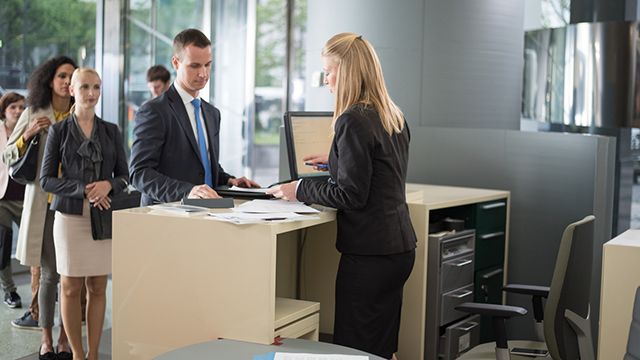 The Turnbull government released draft legislation on Monday for public consultation on its 2017 Federal Budget commitment to give the Australian Prudential Regulation Authority (APRA) new powers over the activities of non-bank lenders.
As it currently stands, APRA only has powers to regulate authorised deposit-taking institutions (ADIs), while non-bank lenders have remained outside the scope of the regulator's authority.
APRA's efforts to address emerging financial stability risks by tightening the lending practices of ADIs has been somewhat effective, with the big banks forced to keep aside more capital and limit interest-only home loan lending.
According to Reuters, non-bank lenders have been picking up the slack, with their loan books expanding much faster than the banking sector's 6.5% overall credit growth.
This development has no doubt heightened concerns for regulators and the government as record high property prices in the capital cities, rising household debt, and slow wage growth combine to put pressure on Australia's financial stability.
But the new powers for APRA will help to manage the financial stability risks posed by non-bank lenders, complementing APRA's current powers over ADIs.
"The Turnbull Government's practice is to approach financial risks with a scalpel rather than a chainsaw – this measure provides APRA a new scalpel to deal with risks specific to non-bank lenders," said Treasurer Scott Morrison and MP Kelly O'Dwyer in a joint statement.
Consultation of the draft bill will close to the public on 14 August 2017.
@CLSAInsights Brian Johnson: 'Everything continues to skew towards the big bank oligopoly.' More: https://t.co/7eKgMLmjD6 #ticky pic.twitter.com/8uPNHHSG7a

— Sky News Business (@SkyBusiness) July 17, 2017
Government set to lift prohibition on use of the word 'bank'
In another joint statement released on Monday, Mr Morrison and Ms O'Dwyer announced further action to create a more competitive banking system for Australians.
Previously, new entrants to the banking market faced the "simple but significant obstacle" of the prohibition on the use of the word 'bank' – only ADIs with capital greater than $50 million were allowed to use the term 'bank'.
This prohibition has now been lifted.
Morrison and O'Dwyer say this rule "acts to discourage innovative new players from entering the market".
"The restriction on 'bank' may also lead the public to mistakenly believe that small banking businesses differ from the larger players in terms of regulatory protection," they said.
To ensure any banking business with an ADI licence will be allowed to describe itself as a bank, the government has released draft legislation for public consultation on the matter.
Submissions for this draft bill are also due 14 August 2017.
Borrowers could be given cheaper home loans through a Federal Government initiative to allow smaller lenders to call themselves banks #9News pic.twitter.com/h3t3slAMhf

— Nine News Melbourne (@9NewsMelb) July 17, 2017
Speculation: Will APRA move to make major banks "unquestionably strong"?
The Australian Financial Review (AFR) reported on Sunday that "banking sources" are bracing for the possible release of new capital rules for the major banks to make them "unquestionably strong" in the event of another global financial crisis (GFC).
It is anticipated that the regulator will take a hard line on defining the concept of "unquestionably strong", which was brought to the table by the 2014 Financial System Inquiry.
According to AFR, the paper is expected to announce new capital rules for banks' common equity tier 1 capital (CET1), which the Inquiry found is crucial to ensure offshore investors support banks in the event of another GFC.
The paper is also expected to set down other measures of the strength of banks, including funding, liquidity, and culture.