Few people have the luxury of bottomless funds when it comes to renovating, so finding inventive ways to extract the absolute maximum from your budget is key to a smart renovation.
Cosmetic renovating for profit is all about targeting highly visible changes that will immediately strike a note with buyers. Spending money on a fantastic new kitchen, bathroom, outdoor entertainment area or sprucing up the façade could help you catch the attention and hopefully win the heart of discerning buyers.
Here are five improvements that I personally have found can provide an uplift in value:
1. Break out the paint
This is far and away the cheapest, easiest and most effective way to transform a property on a budget. Choose neutral colours (to be on the safe side) and good-quality paint that will last the distance. Don't limit yourself to the standard paint job either: think paving paint for bare concrete driveways and paths, respraying the roof and painting over brick. They're imaginative ways to give bland surfaces a new lease of life.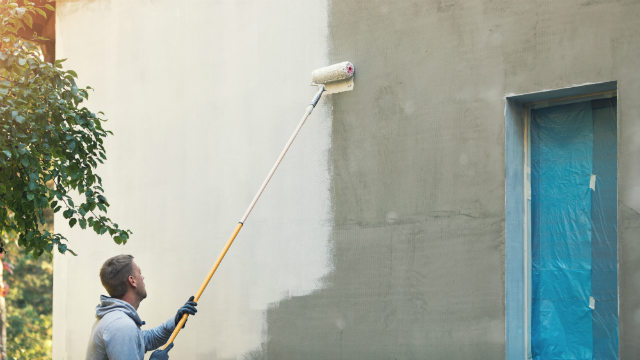 2. Think about reconfiguring
If you ruin the whole flow of a house to create additional smaller rooms, then you've probably just devalued that property. However, some layouts actually lend themselves quite easily to a rejig that creates an extra bedroom. And an extra bedroom can potentially add tens of thousands of dollars to the price of a property if executed properly.
3. Take down walls to transform into an open plan
Let's face it – open plan is probably here to stay. Look for practical ways to open up boxy living spaces. It might be a wall between a kitchen and dining area, or a whole series of little spaces you can open up to make one spacious, free-flowing area.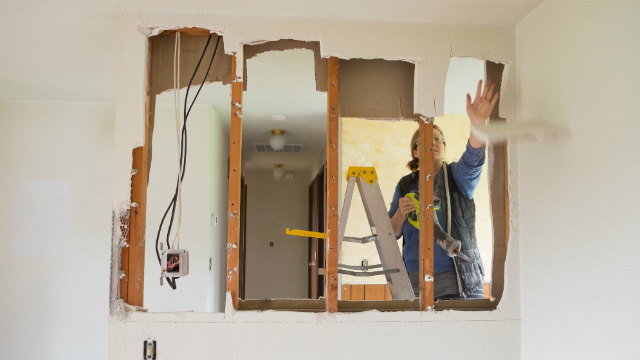 4. Create indoor/outdoor flow
Can you find a way to have your open-plan indoor spaces effortlessly flowing outdoors, so it's almost like one big indoor/outdoor room? You don't have to have expensive stacking glass doors; French doors or sliding doors are perfectly fine for a budget renovation. If that's not possible, then even just creating a really inviting, shady outdoor area that is easily accessible from the house is a real bonus. It could be adding a deck or transforming a scruffy courtyard into something special.
5. Maximise natural light
Look for any opportunity to let in natural light. Trim outside branches that are placing a room in shade, put in skylights and change window dressings to let in the light (micro venetians are perfect, as you can easily adjust them to gently filter or flood the place with light, yet still have privacy).
6. …?
Subscribe to our guide below to receive the rest of Cherie's must-read tips and more!
This is an excerpt from our guide A Renovator's Toolbox, where we have rounded up tips and information from experts as well as trends and cost breakdowns in the renovation industry, to help you get the most from your next renovation project. To receive your free copy, fill out the form below.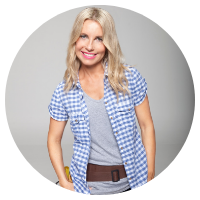 Cherie Barber has been a full-time professional renovator for more than two decades and has personally renovated 112 properties and counting. She's a public speaker, educator, media contributor and renovator extraordinaire, and founded Renovating for Profit in 2009.
Cover Image Source: Halfpoint (Shutterstock)