New research from Digital Finance Analytics has revealed the average amounts involved when parents help their kids onto the property ladder.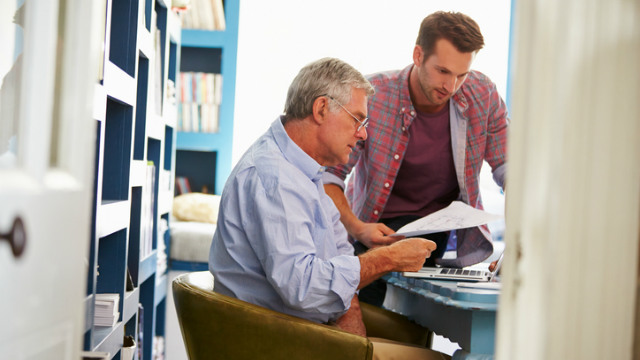 It turns out that 'the bank of Mum and Dad' has become one of the biggest lenders in Australia, giving out loans with an average size of more than $88,000 and having at least $16 billion in outstanding loans.
However, financial experts have warned parents to be cautious when providing financial assistance to their kid(s), and to make sure that both they and their children understand the risk involved.
Financial Adviser Melissa Brown said unlocking equity in your home to use as a deposit is one way to help your child buy a property, but such a decision should not be made lightly.
"If you do decide to unlock your equity or co-own a property, it's really important to ensure your children 'buy-in' to the project and understand your risk," she said.
"It is unhelpful to everyone concerned if you assist your children with a deposit and they subsequently find the mortgage repayments burdensome, so it's important not to over-extend on borrowing and to make sure from the outset that the loan can be repaid at an interest rate of 8%.
"Then you will be in the strongest possible position to help your kids later, when they may really need your financial assistance."
Put children in a position where they won't need your help
Economist and former Senior Economic Advisor to the Prime Minister Stephen Koukoulas recommended that parents teach their children to be financially smart.
"Teach your kids from a young age to spend less than they earn, and put some money aside for the future," he said.
"Getting onto the housing ladder has always been a challenge, and therefore some young people may need to adjust their expectations of what their first home might look like.
"In saying that, done conservatively and in the right circumstances, paying off a home from a young age can be a fantastic way to use compound growth in your favour to establish your financial security."