Now that you're a property owner, or about to become one very soon, it's reassuring to have all bases covered so you can get on and enjoy having a home of your own!
If you have bought, or are in the process of buying a home, congratulations! This is likely to be one of the biggest purchases you will make in your life.
So it's time to think about asset protection strategies – how to protect your home and everything in it. Here are a few options to consider.
Get home and contents insurance
The most obvious form of protection for your new property is home and contents insurance. The insurer agrees to compensate you if your new home suffers damage or loss, rather than you having to pay for that loss yourself. In return, you pay an annual premium to the insurance company for the policy.
Look around for a comprehensive policy that suits your needs and will protect you from the financial effects of loss, damage, or theft for your new home and its contents. Comparing home and contents policies on our website is a good start.
Compare Home and Contents Insurance
The good news is that you can make your home more secure – and potentially your insurance premiums cheaper! – by following some other simple asset protection strategies as well…
Everyday home protection strategies
Fire safety.
Follow our top fire safety tips, especially if you have a log fire that you use in winter.
Make sure you have the right type of smoke alarm.
Did you know there are different types of smoke alarms? And some are more effective than others, so it's not a silly question.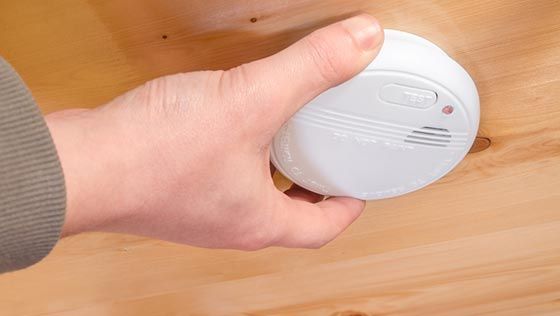 Keep your gutters clean
so they can't get clogged and cause major damage to your home building and its contents via escaped water, damp and mould, or rust.
Choose your furry friends carefully.
We all know you love horses, but don't try to keep one indoors if you want to keep your home looking nice. But seriously, there are some pets that are more house-friendly than others. For the rest, there's nothing wrong with a good old-fashioned kennel in the backyard.
Crime prevention strategies
Install a home alarm sytem.
Research shows the number one reason behind the drop in burglaries from 2005 to 2015 has been better security systems in homes, such as home alarm systems and security screens like CrimSafe.
Get a guard dog!
So long as Spot or Lassie is willing and capable of barking when a stranger approaches, then your dog really is man's best friend. Convicted burglars say they fear dogs more than they fear being caught by a security alarm system. Check out these two famous guard dogs if you need some inspiration.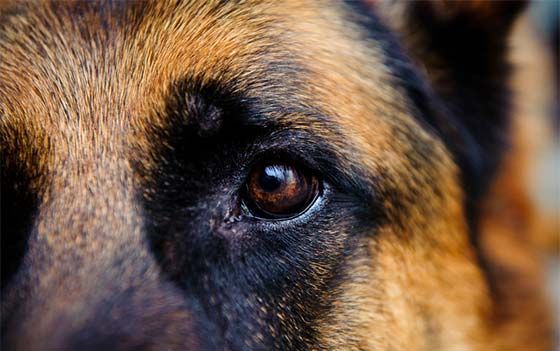 Ditch the spare key.
You know how you leave a key under the welcome mat or under a rock in the garden for the days when the kids forget their house keys? Not only is this the first thing burglars look for, but it could also void your home and contents insurance cover, as you are providing a way for the whole world to access your home.
When you go on holidays…
Don't let the whole world know about it! Stay off social media if you can help it, at least until you're back home again. Another thing that could actually void your cover is if you leave your home unattended for more than 60 days, so you'll want to find a housesitter. Just be careful who you choose to leave behind to mind your home. Here's some more holiday security tips.
Be informed.
Know the common ways thieves break into homes. Recognise and avoid the main risks in your neighbourhood, with NRMA's Safer Homes online tool.
Fool me once…
If you've been broken into, follow these tips to help prevent a subsequent break-in.
Natural disaster protection strategies
Prepare for storm season before it gets here.
Check the Canstar Storm Checklist to make sure your home is safe before this year's storms hit. The Australian storm season is more than just a bit of heavy rain, after all – there's usually also hail, lightning strikes, and strong winds to prepare for. We have even more tips for storm preparedness here.
Rising waters.
After the killer floods of 2011 and the subsequent floods Queensland and other parts of Australia have had since then, we hope everyone knows what to do to prepare for flooding. Check the Canstar Flood Checklist to ensure you're ready just in case.
Live in North Queensland or another cyclone ridden area?
Follow the cyclone preparation and protection tips in the Build to Last report from Suncorp, JCU, and Urbis Consulting. If a cyclone warning is issued, read the Canstar Cyclone Checklist to check if your home is cyclone-ready.
Feeling hot, hot, hot…
Check the Canstar Bushfire Checklist to see if your home is bushfire-ready.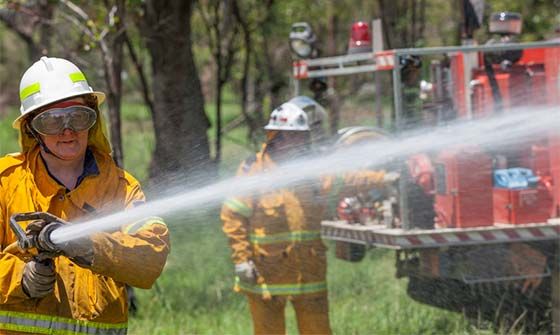 Consider life insurance
Whether you have bought into the property market as a first home buyer, or you've just moved out on your own as a first time renter, it's vital to be financially secure so you can stay in your new home.
Most people insure their cars and their homes, but what about our most valuable asset – the ability to earn an income? If that stops for any reason, whether because of an accidental injury or serious illness, your assets and your family's lifestyle may be jeopardised.
Life insurance may not sound like an asset protection strategy, but in fact it is. Life insurance isn't just a payout if you die; it also covers a suite of products including trauma, total and permanent disablement (TPD), and income protection.
Talking about your financial goals with a licensed financial advisor is the first step towards asset protection. We make it easy for you to connect up with a financial advisor in your area – it's an obligation-free service you can access on our Life Insurance page. You can also get life insurance direct from a provider after comparing your options on our website.
Make extra home loan repayments
If you are paying your home off, give yourself a buffer against interest rate hikes in the coming years by paying extra into your loan now. It's inevitable that, having come so low, rates will rise again – so paying that bit extra now will hedge against the full effect of rate rises that may come at an inconvenient time.
Even if increased interest rates will not be a problem for you, increasing your repayments now helps to build equity in your loan account. You might be able to redraw this money down the track if you have a redraw facility or offset account.