Even when you're in the comfort of your own home, accidents can still happen, so we've prepared this guide on how to prevent them.
We all know there's no place like home. But according to various sources, one third of accidents happen in someone's own home, with many of these accidents leading to injury, hospitalisation, or worse.
In Australia, the home is second only to the roads when it comes to the highest number of preventable deaths. So what are some of the hidden risks you need to be aware of?
1. Falls
According to the Australian Institute of Health and Welfare (AIHW), falls are the second most common cause of injury resulting in hospitalisation (car accidents are the most common cause).
Falls are particularly common for older Australians, with 1 in 2 hospitalisations from a fall being for those aged over 65 years old (53%). And in fact, the majority of hospitalisations for older people were due to falls (77%) (AIHW).
Wet floors, scattered toys, and carpeted stairs are all contributors to this statistic. So you can minimise the chances of someone in your household having a fall by stabilising staircases, cleaning your floors and outdoor steps, picking up stray toys when you see them, and installing railings to support elderly occupants.
Falls are also a danger for young children, with the biggest culprits being play equipment in playgrounds or backyards (20%), in particular (AIHW):
Trampolines – 40% for kids aged 1-4 years
Climbing apparatus – 42% for kids aged 5-9 years
Skateboards – 15% for kids aged 10-14 years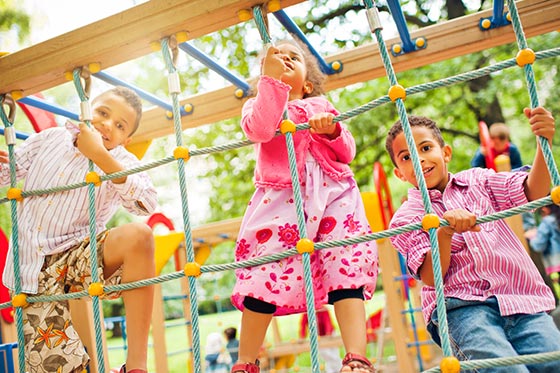 You can't bubble-wrap kids, of course, but keeping a supervising eye on what's going on will go a long way towards preventing some injuries.
Compare Hospital Cover Health Insurance
2. Fires
In 2016 there were 4,070 house fires across NSW alone, according to Fire & Rescue NSW. The most common causes of these house fires are unattended cooking and electrical malfunctions.
Single, elderly people are the most at risk, so be sure that your older family members, neighbours, and friends know how to get out of their house quickly in case of a fire.
As the weather gets colder, we're going to use heating appliances more and more, which will increase the chances of something catching fire. You can help prevent fires by taking the following steps:
Install smoke alarms and change the battery regularly.
Never leave candles unattended.
Unplug appliances when they aren't in use, such as electric blankets and portable heaters.
Buy a fire extinguisher and check it is in working order regularly. Chances are you won't ever have to use one (hopefully), but you should never leave that to chance.
Be sure to check that your home insurance policy has fire cover available. Below is a snapshot of the policies on our comparison table that have fire cover available, with links direct to the providers 'website. Please note that this table was generated based on an individual in NSW or ACT taking out building and contents insurance for a replacement value of up to $550,000, with display sorted by Star Rating (highest first).
Compare Home Insurance With Fire Cover
3. Mould
It's fairly common for a home to develop patches of mould somewhere. Ceilings, wall corners, bathrooms, and unsealed garages are common spots to find mould, and it's important to deal with it rather than just ignoring or painting over it.
Mould is not harmless – it can cause or exacerbate debilitating health problems for people who are sensitive or allergic. Individuals with asthma or similar breathing conditions are more likely to be sensitive to mould, and inhalation may cause difficulty breathing, a running or blocked nose, and irritation of the eyes and skin.
To avoid the growth or spread of mould, you can buy anti-microbial sprays to apply to specific areas, and prevent regrowth by installing a de-humidifier in the worst-affected areas.
Source: cleanipedia
Compare Home Cleaning Products
4. Choking
Choking is the second biggest cause of preventable deaths for people in aged care in Australia. However, choking can happen to any of us, and all it takes is for you to swallow something the wrong way for everything to go horribly wrong in an instant.
To decrease the risk of a loved one or yourself choking in your home, make sure you do the following:
Familiarise yourself with the latest anti-choking slap on the back manoeuvre, not just the outdated Heimlich.
Cut up food into small bite-sized portions for both children under 4 and elderly people with swallowing difficulties. Choking injuries for children are mainly caused by "foreign bodies" stuck in the throat such as food, water, or phlegm from croup (AIHW).
Inspect your child's toys for any loose parts – kids will stick anything in their mouth, as we're all aware. Most toys will come with a label stating whether they are suitable for children under a certain age.
Keep other dangers that could be swallowed by curious kids out of reach, such as nuts or screws.
Use baby monitors to keep an ear out for your child, as they could start choking while you're in another room.
Chew your own food carefully before swallowing.
5. Burns
Burns only make up a small fraction of hospitalisations for injury (1%), but they result in the most serious and longest hospital stays (AIHW).
The key seems to be staying safe in the kitchen. Almost half of all burn hospitalisations are caused by hot substances such as hot drinks, food, and cooking oils. Even on a minor level, nothing hurts quite like spilling hot two-minute noodles onto your arm, trust me.
You can minimise the risk of being burnt in your own home by being sure to:
Latch your dishwasher shut carefully or use an appliance lock. Dishwashers can cause steam burns if the door is opened while they are running or before they have properly cooled down. This is particularly hazardous to curious little fingers.
Use the backburners on the stove to minimise your chances of passing your hand over an active hotplate.
Turn the handles of pots and pans away from you when cooking, so you don't accidentally tip the boiling contents onto yourself.
Invest in the latest technology for your kitchen appliances. Kitchen tech has come a long way in the last few years, and many newer appliances reduce heat on the outside specifically to prevent burns. For example, some ovens come with triple-glazed doors that allow you to touch the outside while the heat is roaring on the inside.
Invest in knob covers for your stove so they can't be accidentally turned on by young children or clumsy adults.
Compare Hospital Cover Health Insurance
6. The bathroom
Unsurprisingly, there is a lot that can go wrong in the bathroom. As well as being a slipping hazard, bathrooms are also a drowning hazard. According to the Wall Street Journal, deaths by drowning in bathtubs have risen by 70% over the past 10 years, with 9 out of 10 drowning deaths being for people aged 65 years or older.
Whatever the cause for this increase in drowning deaths in the bathtub, it is clear that your bathroom isn't quite as safe as you thought it was. We don't want to make you paranoid, but it would probably be a good idea to buy some anti-slip mats, and you should never have a bath while under the influence of alcohol or sleeping tablets.
7. Washing machines
You'd think that washing machines are a harmless appliance, right? But children can potentially fall into top loader washing machines, and the combination of hot water and the mechanical rotation is a recipe for disaster – burns, and even broken bones.
To avoid washing machine-related disasters, consider upgrading to a washing machine that has a child-safe door and will stop running as soon as the door is opened. You could also put a lock on the laundry door so your child can't access the washing machine, full-stop.
Nothing is more important than keeping your family safe. Knowing that they'll be safe from common household accidents and injuries can give you peace of mind for a relatively low cost.