While home renovation programs like The Block may have inspired a generation of home owners to carry out their own renovations, they may be invalidating their home insurance coverage.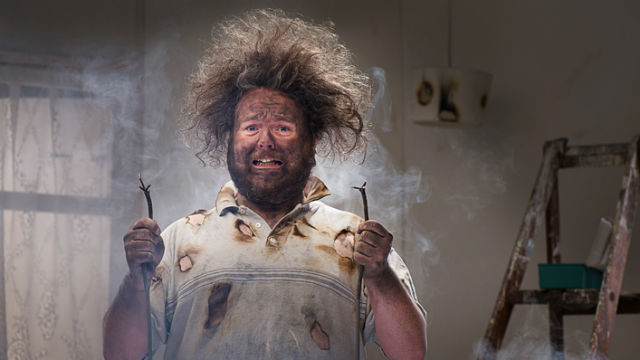 This is the word of leading home insurer Suncorp, who states that many insurance policies will not cover property damage if it is related to poor workmanship.
"Home owners are not covered if they have carried out renovations to their home, which do not comply with building laws or regulations," said Donna Stewart, Suncorp's Head of Property Claims and Repair.
"Suncorp has seen many cases where amateur renovators – or Weekend Warriors – have built their own verandas, pergolas or carports, only to see their insurance declined because of a number of issues.
"Some claims were declined relating to decking and awnings installed by customers who used incorrect materials that did not withstand weather conditions."
Among the many issues Suncorp has found with DIY renovators, the most common include:
Not using the correct sized framing members
Not spacing rafters and battens correctly
Building with under-sized timbers
Building too close to boundary
Building with no permit
Using standard pine and then installing shade cloth on top, which will rot
Installing spouting with no downpipe or connection to drains
Suncorp has also noted several examples of enthusiastic renovators that have bitten off more than they could chew.
In one case, a plucky home owner had their veranda collapse when a storm hit just a few weeks after being built.
Because the home owner used inadequate decking and awning materials, their insurance claim was denied, costing them thousands of dollars in repairs.
Suncorp, therefore, advises home owners that unless you know what you're doing, make sure you seek out a professional.
The cost of common home renovations
According to Home Improvement Pages (hipages), the majority of renovations carried out in Australia are for:
The kitchen
The garden/deck
The bathroom
The living room
The charts below will show you how much each of these renovations will cost you, as well as how difficult they are and the length of time you'll need to set aside:
Kitchen renovations are the most common, the most expensive and the most difficult to do.
According to Suncorp, a number of 'Weekend Warriors' feel the need to renovate their kitchens with disastrous results.
Common mistakes include installing splashbacks, which are not sealed; and water filters being installed incorrectly.
"One of the biggest mistakes Weekend Warriors make is when joining extensions to the main house. If done incorrectly, this can result in water seepage into the home."