CommInsure has been recognised for providing outstanding value to its home and contents insurance customers for the past 12 years.
Each year, Canstar conducts extensive research into Australian home and contents insurance policies, to find providers which offer outstanding value to their customers. This year, for the twelfth year in a row, CommInsure has claimed a national Award for Outstanding Value Home and Contents Insurance.
We sat down with CommInsure's General Manager of General Insurance, Miles Sowden, to hear more about the brand's insurance offering.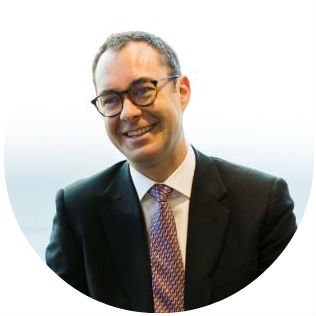 What does holding the Award for this long mean to CommInsure?
We put our customers first and this has been recognised for 12 consecutive years by Canstar. This keeps us on our toes and our teams work hard for every customer to make sure we offer great insurance benefits at a competitive price every time. We've never wavered from this commitment.
What is it that sets CommInsure apart in such a competitive industry?
Our standard goes beyond simply designing a product to meet a need but to solving problems to help improve the financial wellbeing of our customers. Some examples include:
Addressing under-insurance with a standard 25% of extra cover when the sum insured isn't enough to cover a total loss.
Simplifying how you buy cover, with no need for customers to list valuable items such as artworks, collections and antiques individually – they just need to include the value of these items in their overall contents sum insured.
Making it easy with automatic cover for jewellery and watches within the home, up to 25% of the contents sum insured.
Offering protection that travels with our customers in the form of Portable Contents Cover for items that are often taken away from the home such as watches, cameras, sunglasses, laptops and more expensive items like engagement rings.
Keeping things fair in allowing customers to pay by the month or cancel without paying any additional premium or fees.
How has the home and contents industry changed over the past 12 years, and what steps has CommInsure taken to stay on top of the trends?
One of our goals is to constantly look to the future to make insurance simple and accessible to as many Australians as possible. In the past, we've sought to achieve this by introducing flood cover as standard following the devastating floods in Queensland in 2010/11. At the same time, we also know that for many, pets are part of their family, so we've also included cover for when our customers' dogs, cats or birds get injured as a result of an insured event.
Our coverage is just one part of our offering and our CBA customers can access their home, contents and car insurance policies on the go through our convenient Commbank app. Having your insurance in your pocket ready to make a claim can make a big difference. It's not just the technology – during large catastrophic events we also place claims staff in local CBA branches. There are not many Australian insurers that offer this combination of both digital service and local support.
What are the most important things for customers to consider when taking out home and contents insurance?
It's common to think that natural disasters won't happen to us and, while we hope they don't, it can also be really important to plan for the unexpected to ensure we're protected. We'd encourage customers to spend some time carefully estimating the replacement value of their building and contents. Using online calculators can really help to do this as accurately as possible.
It's then important for customers to make sure they compare and choose cover that best suits their individual needs, and update their coverage when their circumstances or needs change. Updating a policy when they renovate, acquire new assets – or use them differently – will help to ensure they are adequately protected. Polices can be updated any time, meaning customers don't need to wait until their policy is up for renewal.
How can Australians who live in areas prone to natural disasters best protect their home and contents?
Having home and contents insurance cover in place can be important, but some preparation and planning can also make a difference. Depending on location, customers might face the risk of bushfires, floods or storms so would be wise to think about gutter and roof cleaning and routine maintenance around the house, for example.
In areas prone to extreme weather events, it's also particularly important to keep a list of emergency contacts saved in your mobile phone, including for services such as the police, ambulance and nearby hospitals, and also to monitor any alerts from the Bureau of Meteorology or your local radio station.
How can homeowners and renters make sure their valuables are still covered if they go away on holiday?
As well as ensuring their cover is up to date, we recommend customers follow some simple steps to ensure valuables at home are protected while they're on holiday.
For instance, you can try and deter thieves by having a trusted friend or neighbour regularly check on things and make it look like someone is home. While away, you may also want to turn off all appliances, to reduce the risk of fire. Customers can find out more of our tips to keep your home safe while you're away here.
What could void a home and contents insurance policy?
When you're buying insurance, it's really important to tell your insurer about any previous claims you've made, as well as the condition of your home. We require full and honest information at the start so that if you do need to make a claim, we are able to accurately assess the claim and fairly settle it.
What do renters need to know about insurance?
Some renters make the mistake of thinking their personal belongings are covered by their landlord's policy, but this is generally not the case. Renters should take out a contents insurance policy if they want to protect their personal belongings.
What are some misconceptions about what is covered by home and contents insurance?
Some people think that home insurance covers everything inside and outside the home, no matter what happens – but it doesn't.
One of the most common misconceptions is that maintenance and general repairs are covered by home insurance. A common example is external porches and balconies that become weathered and damaged over the years. Replacement in these types of cases generally won't be covered by insurance, as it's general wear and tear that has occurred over time. That's why we recommend that customers perform routine maintenance around their homes to prevent costly repairs bills.
Customers can follow some simple maintenance tips to help keep their home safe:
Remove dead trees and foliage

Clear and clean the gutters

Check electrical outlets

Test smoke alarms
Remove lint and debris from dryer vents
Check hot water system for damage or corrosion
Inspect foundations for cracks or damage
Image source: sommart sombutwanitkul (Shutterstock)