Back on April 2nd the Federal Government announced that the prescription prices of more than 400 medications – collectively representing millions of Pharmaceutical Benefits Scheme (PBS) prescriptions each year – would fall effective 3rd April, with some dropping by as much as $20 per script.
"With one-in-five Australians now living everyday with multiple chronic conditions like heart disease, high blood pressure, eye disease and depression, this could save patients as much as $500 per year," said Minister for Health Sussan Ley at the time.
Ms Ley said this was also just the start, with further price reductions of as much as 50 per cent or more coming for consumers in October 2016 when the Coalition's reforms see price calculations for thousands of common PBS prescription prices reflect the cost of cheaper generic versions, rather than more expensive premium brands.
This has now come to pass, with the Minister announcing that as of October 1, further price reductions will be applied to more than 2000 medication brands, and consumers will be able to go online to check the savings they'll make as a result of the PBS prescription price drops.
"I encourage consumers to visit the website and be fully informed about the steps the Government is taking to ensure all Australians have access to affordable medications when they need them," she said.
The reductions will see prices drop by up to $20 per medicine per script, and are a result of the PBS Access and Sustainability Package reforms, which change the way prices of prescriptions are calculated.
According to Minister Ley the changes "will see the originator or first listed brand version of the drug removed from certain medicine pricing calculations, allowing the average cost of the cheaper, generic brands to be used instead."
The reductions to PBS prices will also apparently save taxpayers $900 million over four years according to Minister Ley. Last year a number of medicines were removed from the PBS in order to save taxpayer money and remove inefficiencies.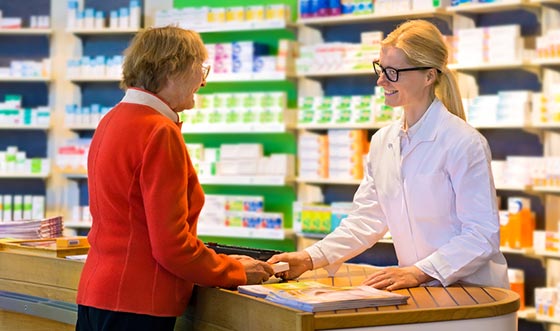 What medications do we use?
Each year the PBS releases statistics detailing the medications we most commonly take, as well as the medications that cost taxpayers the most. The top 5 medications we take are:
| Medication | Form | Volume | Government cost |
| --- | --- | --- | --- |
| Paracetamol | Tablet 665 mg | 4,777,732 | $59,946,979 |
| Esomeprazole | Tablet (enteric coated) 40 mg | 3,420,617 | $111,014,624 |
| Esomeprazole | Tablet (enteric coated) 20 mg | 3,313,401 | $84,066,098 |
| Pantoprazole | Tablet (enteric coated) 40 mg | 3,212,113 | $37,942,908 |
| Atorvastatin | Tablet 40 mg (as calcium) | 3,204,250 | $112,217,240 |
Government increases hospital funding
At April's COAG meeting, the federal government announced an additional $2.9 billion in funding for public hospital services between 2017 and 2020, with growth in Commonwealth funding capped at 6.5 per cent a year.
In return for the additional funding, all jurisdictions agreed to take action to improve the quality of care in hospitals and reduce the number of avoidable admissions, by:
reducing demand for hospital services through better coordinated care for people with complex and chronic disease;
improving hospital pricing mechanisms to reflect the safety and quality of hospital services by reducing funding for unnecessary or unsafe care; and
reducing the number of avoidable hospital re-admissions – too many patients are readmitted to hospitals as a result of complications arising from the management of their original condition.
The Commonwealth will continue its focus on reforms in primary care that are designed to improve patient outcomes and reduce avoidable hospital admissions.