The aim of Be Medicinewise Week is to encourage Australians to take charge of their health with medication safety, preventing overdose or mixing meds.
Every August, Be Medicinewise Week takes centre stage as a national awareness week promoting the safer and wiser use of medicines by all Australians. NPS MedicineWise encourages anyone who takes medicines—whether regularly or only occasionally—to feel confident about asking questions regarding the safety of taking those medications.
Do Australians take a lot of medications?
Yes – in fact, the latest NPS data in 2016 found that 3 in 4 Australians (77%) take at least one medicine on a weekly basis. 1 in 4 people (23%) take five or more medicines (including prescription, over-the-counter, and alternative or complementary forms) each week. This makes medication safety an important health message for almost everyone.
Are Australians getting medication safety right?
An NPS survey released for Be Medicinewise Week in 2016 has shown that Aussies are not asking nearly enough questions about their medication safety:

Nearly 4 in 10 Australians (38%) have experienced some confusion when starting a new medication. But despite this, only half of respondents (48%) will always ask a question when they're prescribed a medicine they haven't tried before. 44% will only sometimes ask a question, and a shocking 7% will never ask a question of their health professional when they are prescribed a new medicine.
NPS MedicineWise CEO Dr Lynn Weekes says that not feeling like you have enough time to ask questions, being nervous and embarrassed can hamper getting good, personalised information to help you get the most out of your medicines.
"During Be Medicinewise Week we're encouraging everyone to 'take charge' of their medicines: to have conversations with their health professionals, and to seek evidence-based information to help them make better decisions about their health."
Medication safety: What should you ask your doctor or pharmacist?
NPS MedicineWise is recommending five specific questions for consumers to ask health professionals, to help them take charge and better manage their medicine safety:
What is this medicine for?
What is the active ingredient?
How do I take or use this medicine correctly?
What are the possible side effects and what can I do about them?
What should or shouldn't I do while taking this medicine?
Parents need to be Medicinewise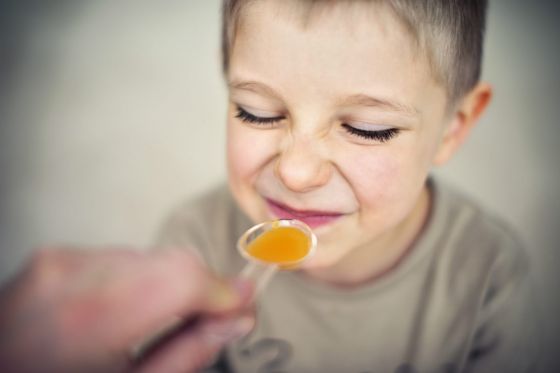 In addition to the medication that we take ourselves, previous research by NPS Medicinewise found that parents can also be unsure about many aspects of giving medicine to children including how much medicine to give, whether to expect side effects, and how to know if the medicine is working.
43% of parents surveyed admitted to occasionally or regularly making an "educated guess" as to the dosage appropriate for their child.
Our educated guesses are not good enough, frankly. According to the NSW Poisons Information Centre, they received 4,391 calls about dosing errors in one year, all regarding children aged 0-14 years. A further 10,600 calls were made concerning accidental medicine exposure for that age range, where a child took medicine without their parents' knowledge.
The research done by NPS Medicinewise also found that nearly a fifth of parents were regularly confused by how much medicine to give to their children. 14% agreed that the dosage devices that often come with children's medicines – such as spoons that are too large, or measuring cups with multiple "fill" lines – can be hard to use.
Are you Medicinewise about your health insurance?
Did you know that Hospital Cover type health insurance can cover you for the medications you require while in hospital? And Extras Cover type health insurance can cover you to help pay for non-PBS medicines and other pharmaceutical needs.
You can compare health insurance policies on the Canstar website: