According to the Health Minister Sussan Ley, there are a number of common medications that currently fall under the Pharmaceutical Benefits Scheme (PBS) that are actually cheaper to buy over the counter without a prescription. The government's Health Department is looking to address this anomaly – and save taxpayers some money – by removing these items from the PBS list.
Compare Health Insurance Policies with CANSTAR
Why the government is making PBS changes
"There's no doubting that many of these over-the-counter drugs such as paracetamol and aspirin can be a simple and easy treatment for various conditions," Ms Ley said.
"These inconsistencies in the system have seen patients and taxpayers unnecessarily paying higher prices to fill prescriptions for medicines that can often be purchased cheaper straight off the shelf.
"For example, we currently have concession card holders right now paying $6.10 for a $2 pack of paracetamol if they buy it using a PBS-subsidised prescription, which also attracts a taxpayer subsidy on top."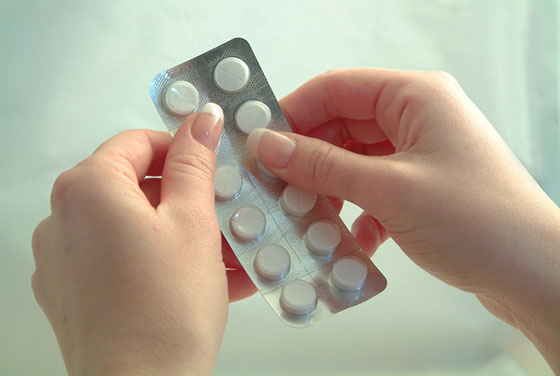 Ms Ley said while these 17 medicines made up only about 15% of over-the-counter medicines subsidised on the PBS list, between them they generated 8.7 million scripts. This cost $87 million in 2014-15 – nearly 90% of the annual $100 million taxpayer spend on over-the-counter medicines.
As such, Ms Ley said the PBS changes would also save taxpayers about half-a-billion dollars over the next five years, allowing greater investment in new medicines.
"Every dollar we spend subsidising inefficiencies in the Pharmaceutical Benefits Scheme is a dollar we could be investing in listing new, potentially-lifesaving medicines instead," Ms Ley said.
And it's certainly better for people to be able to buy everyday medicines and PBS medicines for low prices here than buying their medications from overseas.
What are the PBS medicines being taken off the PBS list?
The PBS medicines recommended for delisting from January 2016 can be downloaded here. They include forms of:
Paracetamol liquid and tablets
Indigestion aids such as Mylanta
Aspirin
Glucose indicator test strips
Suppositories
Chlorsig eye ointment
Folic acid
Hydrocortisone cream (Sigmacort and Cortic-DS)
Industry reaction to the PBS changes
The Pharmaceutical Society of Australia expressed some concerns over the PBS changes, while supporting government budget savings measures in general.
Pharmaceutical Society of Australia National President Joe Demarte said consumers who normally access these PBS medications through a PBS prescription will now need to discuss with their pharmacist the PBS changes and be prepared well before they come into effect on 1 January 2016.
"Pharmacists know from previous experience that significant changes to PBS rules can create a number of problems for patients and carers," Mr Demarte said.
Mr Demarte said that as a result of these PBS changes, consumers will reach the Medicare Safety Net later and experience greater out-of-pocket costs.
"We are concerned about the financial impact in accessing some of these medicines, as they may end up costing patients more due to the delisting."
"It's important that consumers discuss their needs with their pharmacist as soon as possible to ensure they are aware of all medication options for managing their condition," Mr Demarte said.
Recent price drops on PBS medications
The government has since reduced the prices of over 400 PBS medicines on the PBS list, in an attempt to make them more affordable. For more information on the price drops, this article has the details.
Compare Health Insurance Policies with CANSTAR
Sponsored products are paid advertisements and do not include all providers. Canstar receives a fee for referring you to the advertiser. Canstar is not giving you advice in relation to sponsored products. See How We Get Paid for further information. If you decide to apply for health insurance, you will deal directly with an insurance provider, and not with CANSTAR.
Consider the provider's detailed product and pricing information before making a decision to purchase a policy. The products displayed on this page do not include all providers and may not compare all features relevant to you. View the Canstar Health Insurance Star Ratings Methodology and Report. The rating shown is only one factor to take into account when considering products.
For more information, read our detailed disclosure, important notes and additional information.