Australia's healthcare system has been ranked as the second best in the developed world by New York-based researchers, who ranked their own United States system as the worst.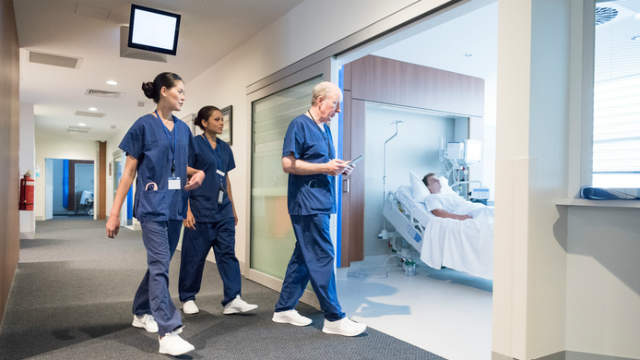 According to the Commonwealth Fund's report, Mirror, Mirror 2017, the United Kingdom's National Health Service (NHS) was the best system overall worldwide.
The report's authors said a person's level of income defines the health care they receive far more in the United States than in any of the other developed nations involved.
"The US performs relatively poorly on population health outcomes, such as infant mortality and life expectancy at age 60," they said.
"Despite spending nearly twice as much as several other countries, the United States still has the highest rate of mortality amenable to health care and has experienced the smallest reduction in that measure during the past decade."
Australia still not perfect
In the study, the 11 countries' systems were tested through a number of categories including care process, access to healthcare, administrative efficiency, equity, and healthcare outcomes.
While Australia did come in second overall, the Australian system is by no means perfect, ranking in 7th in the equity category, which looks at the difference in healthcare available to high income and low-income earners.
Dr Lesley Russell, health policy analyst of the Menzies Centre at the University of Sydney, told the ABC that the result that Australia's system was among the world's best should be understood in context.
"We know that out-of-pocket costs for Australians are continuing to increase, in large part because of the Medicare freeze that the Government has imposed over the last few years," she said.
"So any self-congratulations and praise should be tempered, because Australia ranks very poorly on the equity measure."
Setting an example
Despite the equity issue, the authors of the report still thought many of those countries could learn from Australia's system.
"The top performing countries — the UK, Australia and the Netherlands — could offer important lessons to the US and other countries," they said.
World Rankings – Best Healthcare System
United Kingdom
Australia
Netherlands
New Zealand
Norway
Sweden
Switzerland
Germany
Canada
France
United States
Source: Commonwealth Fund, Mirror, Mirror 2017 Report