Once a matter for painful and invasive surgical biopsy, skin cancer and other cancers will soon be diagnosed with a simple blood test.
Australia's first blood test for melanoma will allow quicker diagnosis so that critically ill patients can be treated earlier.
The "liquid biopsy" test is currently being used for certain types of melanoma and lung cancer, but it is hoped that it could be used for other cancers as well within a few years.
Why this simple blood test is so ground-breaking
Doctors can only start treatment once they've determined what type of melanoma a patient has. Until now, that has meant an invasive biopsy operation to remove a sample of the tumour and send it away for testing (Melanoma Institute Australia). It can take up to 3 weeks to find out the results and begin treatment.
Other tests are used once it is clear that a melanoma is active and spreading, such as an x-ray, ultrasound, CT scan, MRI, PET scan, and further biopsies (Melanoma Patients Australia).
The new melanoma test is a simple blood test, and getting results takes under 3 days, with a recent patient receiving a diagnosis in just 6 hours. A patient can often begin treatment the same day they are diagnosed using this "liquid biopsy" test.
The treatment can also be used to track how treatment is progressing, giving doctors an accurate picture of how many mutated genes still exist in the bloodstream.
Minister for Health Jill Hennessy says, "It will mean patients can get diagnosed and treated sooner, without having to endure long and anxious waits and invasive and painful surgery."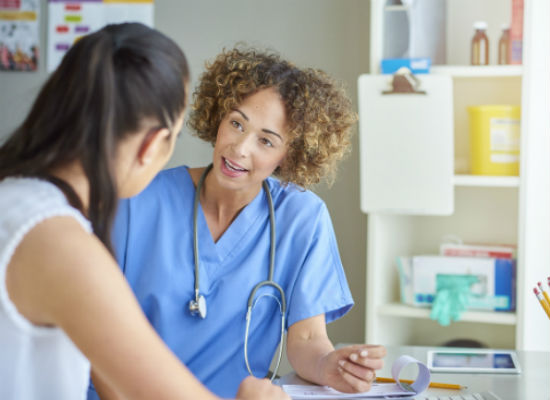 Professor Jonathan Cebon, from the Olivia Newton-John Cancer Wellness and Research Centre at Melbourne's Austin Hospital, explains the new test means patients can have an amazingly fast turn-around.
"We have patients who have stage four melanoma who are literally riddled with cancer," says Professor Cebon. "They can't wait for several weeks."
Professor Cebon says a recent patient was on "death's door" before having the new test. "Literally the following morning was able to sit up and have breakfast. Once we got started with the right treatment he was instantly much better."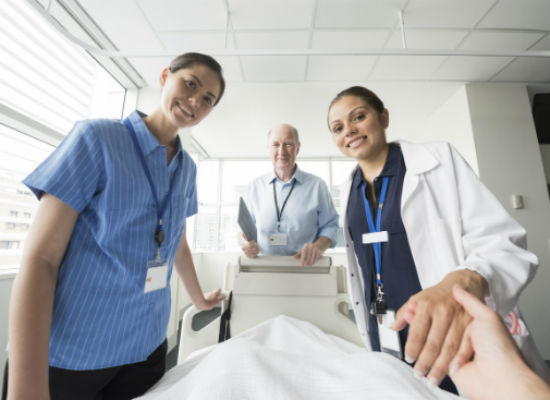 Test will soon be available more widely
Minister for Health Jill Hennessy has announced the Olivia Newton-John Cancer Research Institute (ONJCRI) in Victoria is the nation's first laboratory accredited to administer this unique blood test.
The test will be rolled out to other laboratories in the coming months, and beyond Victoria in the future.
Melanoma statistics in Australia
About 1,600 Australians die every year from melanoma.
That's one person every 6 hours.
More than 13,000 people are expected to be diagnosed with melanoma in 2016, according to the Melanoma Institute Australia. Australians are advised to take every possible precaution when out and about in our fierce sun, to check their own skin regularly, and to get their skin checked once a year for skin cancers.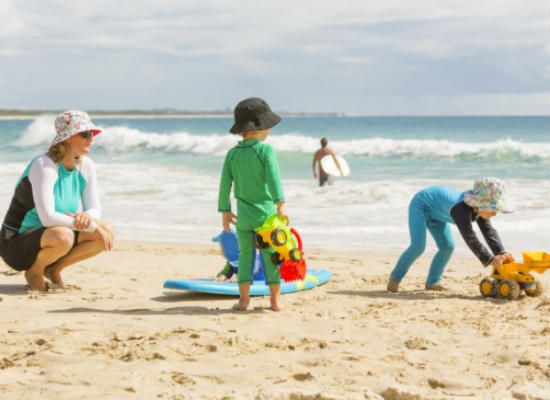 States with a higher rate of sun exposure have disproportionately more melanoma cases than others. Queensland remains still the skin cancer king, not an enviable title, with 71 cases per 100,000 people.
In Victoria alone, there were 2,712 new diagnoses of melanoma in 2015, according to the Victorian Health Department, and 379 Victorians died from melanoma.
Cancer research has certainly come a long way in recent years, and the rate of death has fallen by 16% thanks to accurate diagnosis and treatment, according to the Cancer Council.
As Parliamentary Secretary for Medical Research Frank McGuire put it, "This new blood test is a great example of how we are rapidly turning around breakthroughs in cancer research into clinical practice with real benefits for cancer patients."
The Cancer Council says the most common cancers in Australia (excluding non-melanoma skin cancer) are prostate cancer, colorectal (bowel) cancer, breast cancer, melanoma, and lung cancer. Over 60% of all cancers diagnosed in Australia are one of these five.
Ground-breaking tests do not come cheap
Research for the new test was funded by the government's Victorian Cancer Agency and supported by the Melbourne Melanoma Project, with an investment of $160 million to date.
To help the Victorian Cancer Agency research new tests and treatments for other cancers, Australians should visit the Cancer Council's Do It For Cancer website.