It's National Diabetes Week and Diabetes Australia have warned that up to 500,000 Australians could be unaware they have type 2 diabetes.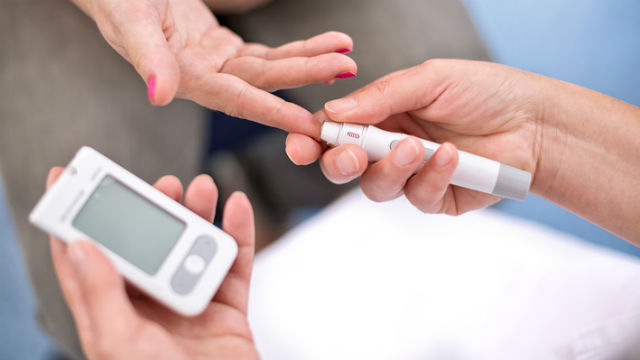 Diabetes Australia reports that only 5% of Australians over age 40 have had a type 2 diabetes check in the past 2 years.
With type 2 diabetes being the leading cause of vision loss, kidney damage, heart attacks, strokes, and limb amputation, Diabetes Australia aims to raise awareness of the seriousness of type 2 diabetes, especially when it goes undiagnosed.
Professor Greg Johnson, Diabetes Australia CEO, said that most people can have type 2 diabetes for up to 7 years before they are diagnosed, and this can lead to a number of diabetes-related complications.
"It's about time we detected silent, undiagnosed type 2 diabetes," he said.
"The tragedy is that much of the damage to the body that causes type 2 diabetes-related complications is preventable."
So what is type 2 diabetes?
In type 2 diabetes, the pancreas, a large gland behind the stomach, progressively becomes resistant to the normal effects of insulin, or loses the ability to produce insulin.
It is usually associated with modifiable lifestyle elements and has a strong genetic risk factor.
Type 2 diabetes is the most common form of diabetes, representing 85-90% of all diagnosed cases.
Unlike type 1 diabetes, which is an auto-immune condition, type 2 diabetes can be managed with a combination of physical activity, healthy eating, and weight reduction.
While many people with type 2 diabetes display little to no symptoms, Diabetes Australia are urging anyone with the following symptoms to see a doctor:
Being excessively thirsty
Passing more urine
Feeling tired and lethargic
Always feeling hungry
Having cuts that heal slowly
Itching or skin infections
Blurred vision
Gradually putting on weight
Mood swings
Headaches
Feeling dizzy
Leg cramps
Raising awareness
Diabetes Australia NSW & ACT CEO, Sturt Eastwood, is advising people to take the free type 2 diabetes online risk assessment today.
"The earlier a diagnosis of type 2 diabetes occurs, the sooner a management plan can be put in place," he said.
"It's about time we did a better job of detecting type diabetes earlier."
The risk assessment, which only takes about 5 minutes, can let you know whether you should see your doctor so they can determine if you have type 2 diabetes.
Take the Diabetes Australia risk assessment here.
Source: Diabetes Australia