An interchange fee is a fee paid between the customer's bank and the bank of the business where the customer's purchase is made when a customer pays with a credit card.
Interchange fees are in the news at the moment with the Reserve Bank (RBA) releasing its official Review of Credit Card Payments report. As was expected, interchange fees that can be charged between a bank and merchants are going to be more strictly limited and monitored than they currently are.
What is the new interchange fee limit?
Interchange fee benchmark
Currently there is a weighted-average benchmark of 0.50% interchange fee for credit card transactions, which is calculated every three years. Soo every three years each financial institution needs to show that, over the previous three years, the weighted average interchange fee it has been charging is 0.50%
This weighted average is being maintained BUT it's going to be calculated quarterly rather than every three years. This means that banks will have to stick to it consistently!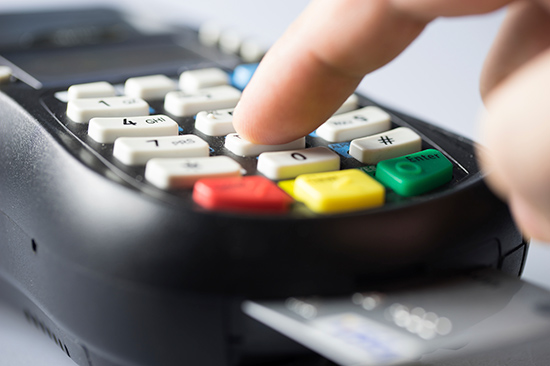 A cap on individual interchange rates
The RBA has announced that there will also be a cap on individual interchange rates: 0.80% for credit cards.
This is quite a significant decision as currently interchange rates on some premium credit cards can be as high as 2%. Generally this rate is likely to be charged on premium cards, especially "super-premium" cards such as Black/Diamond/Prestige cards. This higher costs is used to offset the cost of the credit card rewards programs attached to these cards – so a cap of 0.80% means we could see a sharp reduction in the value of rewards programs on offer 9or perhaps a much higher annual fee on some cards…)
Companion cards also caught
Anyone with a passion for points will love the concept of companion cards. This is where an American Express card, long recognised for its superior points program, is added to a Visa or MasterCard by the customer's bank. It effectively gives you two different credit cards with only one account, one annual fee and one due date.
Up until now, Amex cards were not subject to the same rules as Visa and MasterCard – but that's now changed.
The RBA has announced that interchange-like payments to issuers in the American Express companion card system will be subject to equivalent regular caps as applies to the MasterCard and Visa credit cards systems. This means that it's possible that the Big Four banks may take decisions to limit or end the issuance of companion cards.
It's important to note that this does NOT apply to American Express cards issued directly by American Express – it only applies to American Express cards issued via a bank. You can read more on that here.

Learn more about Credit Cards