A new contactless payments app from an United States-based fintech start-up could change the way Australian merchants and small businesses accept card payments, potentially seeing the end of EFTPOS machines and mobile point-of-sale terminals.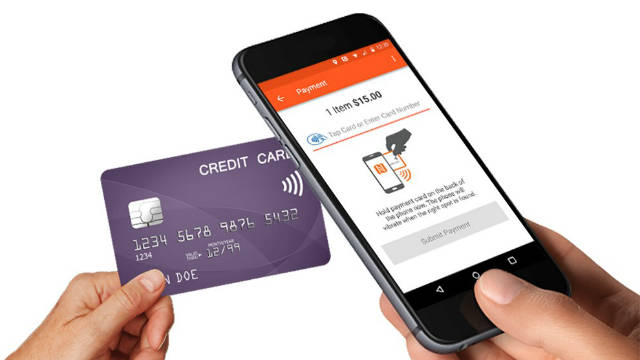 xPressTap has announced the launch of its Tap2App mobile app for merchant payment solutions as a pilot program in Australia, which may see small businesses benefit from a 25% reduction in merchant fees.
xPressTap uses near field communication (NFC) enabled devices (such as smartphones or tablets) as a virtual card reader, eliminating the need for any additional hardware like EFTPOS terminals.
With the introduction of Tap2App, cardholders will be able to make simple contactless payments using their card or even smartphone, through the use of digital wallets like Apple Pay and Samsung Pay.
The startup says its app will be compatible with all major contactless payment cards including Visa payWave, Mastercard PayPass, American Expressway, Discover Zip, China UnionPay and QuickPass.
xPressTap CEO Joe Lynam says this app will bring more convenience to merchants, while making strides towards being a cashless society.
"Small businesses are the backbone of every economy, yet too many despise the cost and hassle of the payments process and the cumbersome hardware," he said.
"We look forward to enabling on-the-go sellers with a convenient, cashless capability using the power and simplicity of their own mobile phone."
The mobile app will take care of the whole payment process for merchants, including product catalogues, payment acceptance, inventory tracking, invoicing and receipts.
There are currently two patents and three International PCT patents pending for the Tap2App hardware-less technology.
xPressTap has reportedly confirmed a partnership with one of Australia's Big Four banks, but is unable to provide further details at this stage.
Mobile point-of-sale the way of the future
According to Juniper Research, mobile point-of-sale (mPOS) transactions are expected to account for around 20% of all global retail transactions in 2021.
The total value of goods transacted through these mobile systems is expected to exceed $2.3 trillion.
With technology like xPressTap's mobile app being developed, the need for businesses to obtain a separate mPOS device may soon be a thing of the past, with merchants able to accept money by just using their smartphones.