Apple Pay has arrived for customers of St. George Bank, BankSA and Bank of Melbourne, but customers of Westpac can't bank on getting the service until mid-next year.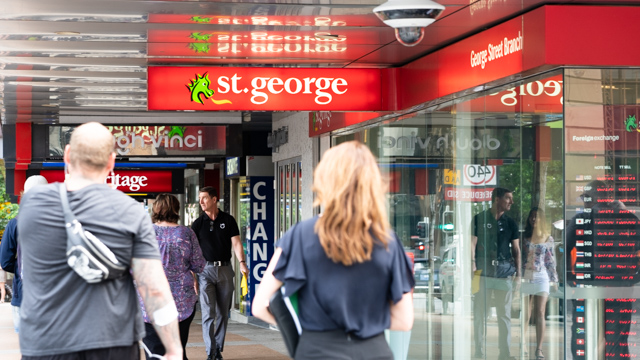 Westpac announced on Thursday that its three smaller subsidiary banks had opened up access to Apple Pay for iPhone and Apple Watch users to tap and pay in store, or to help simplify purchases in apps and on some websites.
Customers of St. George, BankSA and Bank of Melbourne just need to have an eligible Visa debit card or credit card which they can set up to use with Apple Pay, the announcement said. Eftpos and Mastercard facilities are still unavailable at this stage.
Only Android customers had previously had access to tap-and-pay services with these banks, via services such as Samsung Pay and Google Pay.
Westpac still doesn't have Apple Pay, but the Group Chief Executive of its consumer banking division, David Lindberg, today promised customers it would be delivered by June 2020.
"We want to assure Westpac customers we are working to bring them Apple Pay as quickly as possible, while we roll-out the technology across our different banking platforms," Mr Lindberg said.
While Westpac remains out in the cold with no Apple Pay, its three biggest competitors all offer the service.
CBA, Westpac and NAB, along with Bendigo and Adelaide Bank, were at loggerheads with Apple in 2016 and wanted access to the tech giant's technology so they could create competing digital wallets to Apple Pay.
However, the banks lost their bid in 2017 to use Apple's Near-Field Communication controller chips in iPhones, when the Australian Competition and Consumer Commission (ACCC) ruled in favour of Apple.
Following those unsuccessful negotiations, the three majors collaborated to create their own peer-to-peer mobile payments app called Beem It, which is still in operation.
While Westpac is promising some good technology news for its customers, it is also embroiled in legal controversy, with the financial crimes regulator AUSTRAC alleging last month the bank had committed over 23 million breaches of anti-money laundering laws between 2013 and 2018.
It has also now been served with its first class action lawsuit in relation to the money laundering scandal, with the law firm Phi Finney McDonald alleging Westpac misled shareholders.