Retail spending has rebounded strongly in April, according to retail trade figures released by the Australian Bureau of Statistics (ABS) on Wednesday.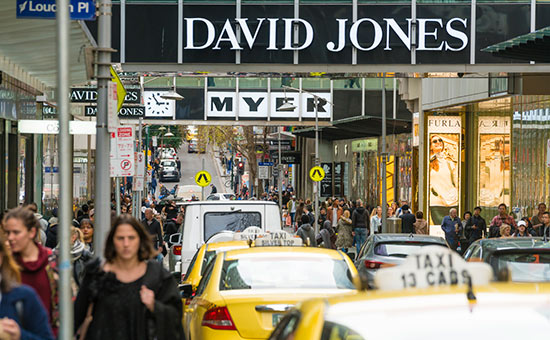 The rebound is marked by a lift in cafe and restaurant sales, as well as being helped by stronger business at department stores.
Seasonally adjusted Australian retail spending rose 1.0% in April 2017 to $25.89 billion, following a fall of 0.2% in March.
In seasonally adjusted terms, cafes, restaurants and takeaway food sales were up 1.1%, food retailing was 1.2% higher, while department stores' sales rose by 2.5%.
There were also rises in 'other retailing' which was up 0.6%, household goods retailing at 0.4%, and clothing, footwear, and personal accessories which increased by 0.3%.
Interestingly, online retail turnover took up 3.4% of the total retail turnover.
Aussies spending big on booze and butchers
The spending on alcohol had the most dramatic monthly increase in nearly 6 years this April.
Specialised food retailers – such as seafood, butchers, and fruit and vegetable outlets – also recorded their greatest gains in over 3 years.
CommSec Senior Economist Savanth Sebastian attributed this to the Easter and Anzac Day long weekends during this period.
For seasonally adjusted terms, all the states and territories recorded rises, with Queensland taking the lead at 2.4%, 1.8% for Northern Territory, Tasmania at 1.2%, South Australia follows with 1.1%, Victoria at 1%, Australian Capital Territory at 0.9% and finally Western Australia at 0.4% in April.
In April 2017, the trend estimate for Australian retail turnover grew by 0.1% with another 0.1% increase in March, compared to April last year where the trend estimate rose by 2.7%.
Commonwealth Bank Global Markets Research Economist Kristina Clifton told Fairfax Media that despite Thursday's attractive data, the underlying trend in retail trade was still soft, with spending limited by weak wages growth and a rise in underemployment.
The Australian dollar jumped at first after the data's release, but has eased back since.
Credit: ymgerman | iStockphoto