Supermarket chain Woolworths has followed up its successful Ooshies Lion King collectables campaign by releasing a special pack available in its stores, just in time for Christmas.
Social media posts and news websites today confirmed that Woolies had sent to its stores Advent Calendar kits of 24 Lion King Ooshies, which could be purchased outright for $40. The pencil toppers are shaped in the form of characters from the Disney animated movie released this year. This is Series 2 in the Ooshies collection, and follows on from the supermarket chain's successful in-store collectable promotion staged earlier this year, where customers received an Ooshie every time they spent $30.
The Lion King Ooshies campaign was credited with driving an uplift in the company's turnover this financial year, but the promotion came under fire from environmentalists, with some people criticising the campaign for creating waste. Woolworths subsequently launched its Discovery Garden campaign, which involved customers receiving a seedling kit when spending $30 or more in store or online and also proved popular with shoppers.
Today, social media posts told of the excitement of avid collectors at the release of Series 2, with many private collectors' groups already listing items for sale or swap. Media reports also included stories of shoppers who were disappointed that their local Woolies did not seem to have any stock, or had sold out quickly.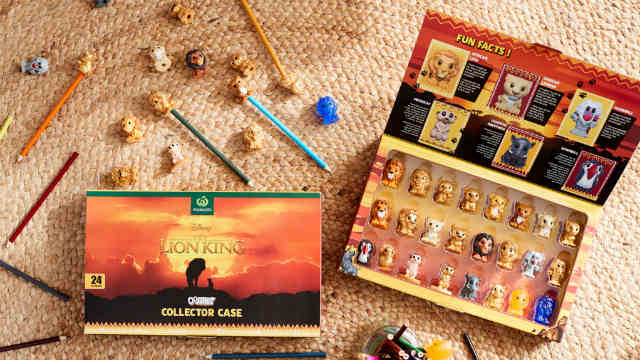 The collectable campaigns are the latest volley in the fiercely competitive supermarket rivalry between Australia's two largest supermarket chains. At the same time Woolworths launched its original Ooshies campaign, Coles released the second version of its popular Little Shop promotion. The first version of that campaign, staged in 2018, helped boost the company's bottom line, although this years campaign was reported to have not done as well.
Cover image: Woolworths Ooshies collectables Series 1. Source: Woolworths.