There has been a considerable increase in online credit card fraud, with purchases made using stolen cards rising to $417.6 million in 2016.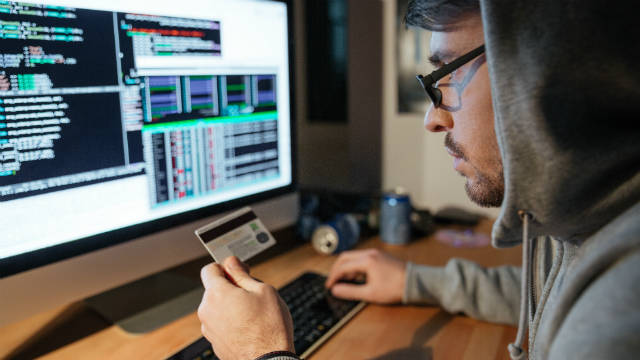 The Australian Payments Network (AusPayNet) released the annual fraud report today which found that card fraud is increasing as Aussies continue to embrace the convenience of cards, spending more than ever on them.
In 2016, a record $714.5 billion was transacted on cards, and fraud accounted for $534 million (0.74%) of those transactions.
Fraud from transactions made online using stolen credit cards (card-not-present fraud) was highlighted in the report as a key concern, with it accounting for 78% of total card fraud in 2016.
AusPayNet CEO Leila Fourie says the more consumers turn to online payment methods, the more this fraud issue will be a problem.
"Card-not-present fraud continues to grow as perpetrators follow increased payments activity online," she said.
"Australia compares favourably to the UK and US when it comes to fraud rates – and the industry is continuing its efforts to provide fraud prevention strategies that adapt to changing payments trends."
Dr Fourie says it is important for merchants to use fraud prevention tools for online businesses.
"Australia is well-advanced in fraud prevention technology, thanks to the industry's leading investment in EMV chips, tokenisation and online customer authentication tools," she said.
"Over the next year our focus is to continue to educate businesses about online fraud prevention and support the roll-out of risk-based customer authentication including investigations into how biometrics, geolocation and social media enable this."
AusPayNet has a free training course online to teach small and medium businesses about how to protect themselves and their customers from online card fraud, and a new education program is expected to launch in the coming year.
Tips for consumers: how to protect yourself against card fraud
AusPayNet recommends consumers protect themselves against card-not-present fraud by following these few simple steps:
Always keep your PC security software up-to-date and do a full scan often.
Only provide card details on secure websites – look for the locked padlock.
Register for, and use, your financial institution's online fraud prevention solutions whenever prompted.
Check statements carefully and report any suspicious transactions to your financial institution.