It looks like Australia's retail spending slump is over with total sales rising by 1.2% in November, surpassing economists' expectations of a 0.4% rise.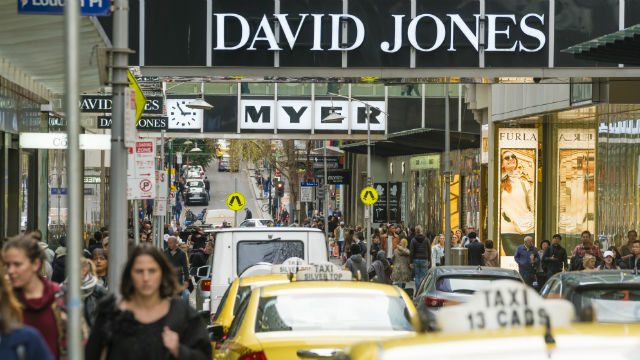 The Australian Bureau of Statistics (ABS) released its retail trade report for November, with experts pointing to the release of the iPhone X and Black Friday sales as key reasons for the unprecedented rise.
"In seasonally adjusted terms, rises were led by the household goods (4.5%) and other retailing (2.2%) industries," said Director of the Quarterly Economy Wide Surveys Ben James.
"Seasonally adjusted sales in both these industries are influenced by the release of the iPhone X and the increasing popularity of promotions in November, including Black Friday sales."
Ahead of today's data release, Westpac Senior Currency Strategist Sean Callow told Canstar the retail sales report is "very sensitive" following weak consumer spending reflected in third-quarter GDP data from 2017.
"We'll be watching the retail sector very closely," he said.
"We are looking for a rise of 0.3% for the month in total retail sales, fractionally below the market of 0.4%.
"If we see a rise of 0.3% we will probably see a little Aussie Dollar selling, but it would only make a big move if the results were a major surprise, so we expect 10 or 15 dips in the Aussie at the most."
The 15 economists polled by Bloomberg put the median forecast for an increase of 0.4%.
Mr Callow also said this release will be "quite telling" of the strength in sales after October saw a modest bounce where sales rose by 0.5%.
"October sales was probably a bit of catch up after it was dismally weak in the third quarter and outright negatives in July and August," he said.
Spending increased in every state and territory
The state retails sales figures mirror the headline sales, with all states and territories recording a rise in spending.
The rises in retail spending in seasonally adjusted terms were: Victoria (1.8%), South Australia (1.5%), Tasmania (1.8%), New South Wales (1.0%), Western Australia (1.4%), Queensland (0.7%), the Australian Capital Territory (1.2%) and the Northern Territory (0.2%).