NAB has announced it will be dropping NAB American Express Cards from 13 November 2017, while existing customers will be able to use their Amex companion card until 21 February next year.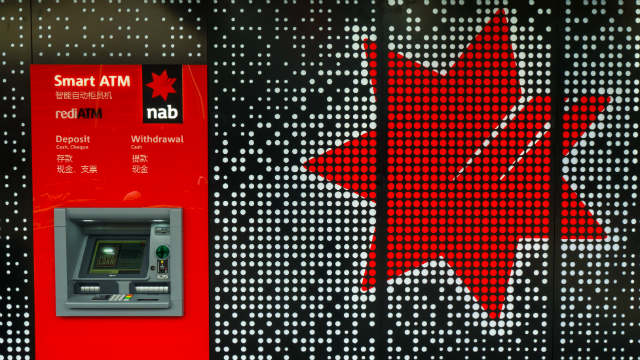 From 13 November, the major bank's customers will no longer be issued an Amex companion card when ordering a new NAB rewards credit card.
The changes at NAB will affect rewards earn rates for the following credit cards:
NAB Qantas Rewards Card
NAB Qantas Rewards Premium Card
NAB Velocity Rewards Card
NAB Velocity Rewards Premium Card
Since the RBA announced it would apply a cap to all surcharges, restricting credit card interchange fees to not exceed a maximum of o.80%, Canstar's Research team has seen NAB, Westpac and Commonwealth Bank all cut earn rates on their American Express companion cards.
Canstar's Group Manager of Research and Ratings Mitch Watson said the regulatory changes have made companion cards "less lucrative" for the banks.
"Under the new regulations, bank-issued American Express companion cards are now subject to the same interchange fee regulation that applies to the Visa and MasterCard schemes," he said.
"This has made these companion cards a less lucrative proposition for the banks who were previously able to offer additional rewards points to consumers using the companion card, effectively paid for by merchants via the higher fees attached for accepting these cards."
How will this change affect consumers?
Mr Watson said some consumers could see fairly considerable reductions in the earn rates for the American Express cards, while Visa customers could benefit from the changes.
"For those currently using NAB's companion card to maximise their points earning potential, the decrease in earn rates will be significant, particularly for consumers with higher spend levels," he said.
"For those who spend $5,000 on their American Express, they will see a reduction in the number of points they earn by over 45%.
"For those spending less than $3,000 a month on their card, the earn rates on their Visa card is set to increase, going from 0.50 frequent flyer points per $1 to 1 frequent flyer point per $1.50.
"So for consumers who use the Visa for the majority of their purchases, these changes could end up being beneficial."
NAB has advised that existing NAB American Express cardholders will need to cut up their card by 21 February 2018 and contact merchants of any automatic or direct debit payments beforehand to give them a different card number.
NAB Qantas Rewards Premium Card earn rate
Net Purchases
American Express
(until 20 February 2018)
Visa
(from 13 November 2017)
First $3,000 per statement period
1 point per $1
1 point per $1.50
Next $3,000 ($3,001 – $6,000) per statement period
1 point per $1
1 point per $3
NAB Velocity Rewards Premium Card earn rate
Net Purchases
American Express
(until 20 February 2018)
Visa
(from 13 November 2017)
First $3,000 per statement period
1 point per $1
1 point per $1.50
Next $3,000 ($3,001 – $6,000) per statement period
1 point per $1
1 point per $3