NAB will no longer offer its Velocity rewards credit cards, but customers will still be able to earn Virgin Australia frequent flyer points through the bank's Rewards Classic, Platinum and Signature rewards cards.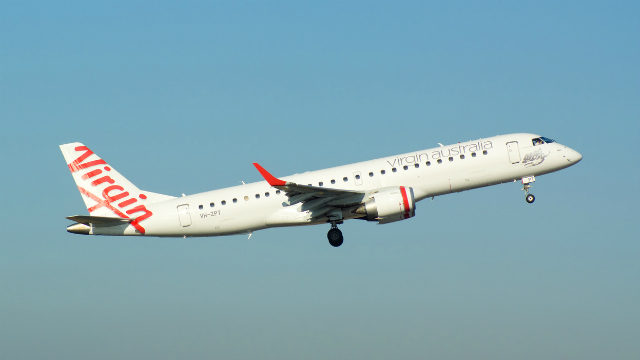 A spokesperson for NAB told Canstar its customers will no longer be able to apply for a NAB branded Velocity Frequent Flyer credit card.
"NAB regularly reviews its range of credit cards to make sure we continue to provide customers with products that suit their needs.
"Customers who already have a NAB Velocity credit card can continue to use their card, and will continue to earn points on purchases made on their card as normal.
"Through NAB Rewards, customers can earn unlimited points while they spend, and then redeem their points on more than 1,500 goods and services, including for Velocity Points.
"100,000 NAB Rewards Points currently can be redeemed for 50,000 Velocity Points."
While the Virgin Austraila frequent flyer rewards cards have been cut from NAB's services, its range of Qantas frequent flyer rewards cards are still available.
The table below displays the range of different NAB rewards credit cards on Canstar's database, sorted by airline points per $1 – the rate at which frequent flyer points are earned after rewards points are transferred.
Customers to earn fewer Velocity points on NAB Rewards cards
Canstar's Group Manager of Research and Ratings Mitch Watson said the removal of NAB's Velocity rewards card comes as no surprise, but customers should be aware they may not be able to earn the same kind of frequent flyer points on NAB Rewards credit cards.
"NAB's decision to remove its direct-earn Velocity cards from the market has been in the making since it launched the new rewards program last year," he said.
"As the NAB Rewards cards don't earn Velocity points credited directly to your Velocity account, when working out the benefit you can obtain with these cards you will need to consider how many points you earn, as well as the rate at which NAB Rewards points redeem for Velocity points – effectively adding another variable to the value equation.
"When the earn rates and Velocity redemption rates are considered, NAB Rewards cards will generally earn fewer Velocity points than the equivalent Velocity cards that were previously available.
"However, a key consideration is that NAB Rewards cards do not have earning caps and also come with Points Booster, allowing you to earn triple points with Webjet and overseas purchases, as well as double points at major department and hardware stores.
"So for those consumers who regularly exceed the spending caps on NAB's Velocity cards, particularly those who spend big at the eligible Points Booster merchants, NAB Rewards cards may provide a greater return on your spend than you were previously receiving with the Velocity cards."