Contributed by Jenna Boister, Content and Communications Manager at Travelex
Author Sheridan Anderson once wrote "backpacking is the art of knowing what not to take". While we could fill a book with advice on what backpackers should leave at home, we've instead put together a backpacking checklist for would-be travellers to consider before journeying off into the sunset.
1. Make sure your pack has your back
Taking the wrong backpack can (literally) be a pain in the neck; and the last thing you want when walking the streets of London looking for a hostel, or hiking to Everest Base Camp is discomfort caused by your close travel companion.
When choosing a backpack, remember there is no such thing as one right type. So, choose the correct one for you and your travel needs. This means getting one that is right for your body – ask yourself if it is the right shape and size and whether it fits your back correctly. Also, look out for padded shoulder and hip straps, which may offer additional comfort, and a chest connector strap, which may hold it firmly in place and increase stability. Some travellers prefer backpacks made of water-resistant material to keep their belongings dry should the weather take a turn for the worst.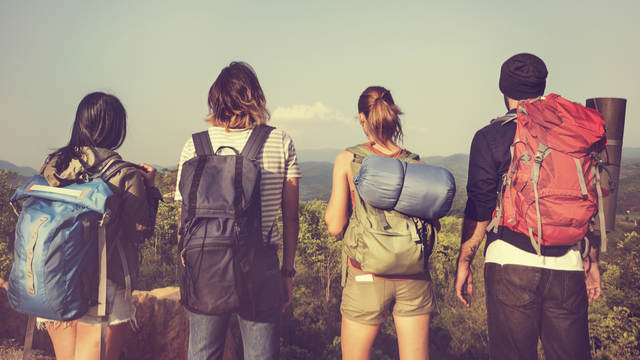 2. Money belts – more than an old-school fashion trend
Keeping your valuables safe tends to be that little more difficult when backpacking compared with other types of travel, as your home is wherever you lay your head that night – be it a hostel, hotel, motel or camp ground. According to DFAT, more than 44,000 passports were reported lost or stolen in 2017, and more than 8,000 emergency travel documents issued. While some of these were stolen in Australia – the US, Italy, France and Spain were also among the five countries Australian travellers were most likely to have their passports stolen.
To keep your valuables safe when travelling, wearables such as money belts and shoulder and neck pouches are designed to be worn and hidden within your clothing. They may not always feel fashionable, but they are typically light, and can be an easy way to carry your important items when backpacking.
Depending on what you'll find the most comfortable, you can get a money belt that fastens around your waist, a shoulder pouch that sits across your body, or a neck pouch that hangs like an oversized necklace. As these wearables are meant to keep your valuables safe, consider looking for one created to be hidden inside your clothing – the Kardashians may have brought old-school oversized money belts back into fashion but they won't do much to hide your goods.
3. Embrace travel in the digital age

Technological advancements of the 21st century have changed the way we travel and backpacking is certainly no exception. Below are some of the best apps and digital services we've found to take note of to help make your backpacking adventure a little easier.
Digital maps
Whether you're backpacking around Europe or a remote village in Vietnam, it's always a good idea to have an effective way to navigate where you are (and find out where you need to get to!). Using digital maps on your smartphone or tablet can be an easy way to do this. There are two ways to use map data on your device – firstly you can access it in real-time if you're connected to WiFi, have a local phone card with data, or international roaming. Alternatively, you can download maps to use offline. Google and Apple both allow you to use their map data offline, and there are also apps such as MAPS.me that let you search offline for millions of objects worldwide such as ATMs, attractions, medical clinics and accommodation.
Cloud storage
Signing up to a cloud storage service can save you hassle and heartbreak should anything happen to your valuables while backpacking. You can save copies of important documents such as your passport, bank card details, and travel insurance policy, along with emergency contact numbers. You can also use cloud storage to back up your photos so you won't lose your holiday memories if your phone or camera is lost, stolen or damaged. iCloud, Drop Box and Microsoft OneDrive are just a few to offer this type of service.
Apps for backpackers
Some apps we think are worth looking into for backpacking include Google Translate that will help you translate terms into the local language, Rome2Rio that helps you find transport connections and HostelWorld that you can use to book hostels and cheap hotels.
If you're considering travel insurance for your next backpacking trip around the USA, the table below displays a snapshot of travel insurance policies on Canstar's database sorted by Star Rating (highest to lowest) and then alphabetically, with links to providers' websites. Please note the products and Star Ratings displayed are based on a single travelling to the USA aged under 70.
4. You don't need to risk it for the biscuit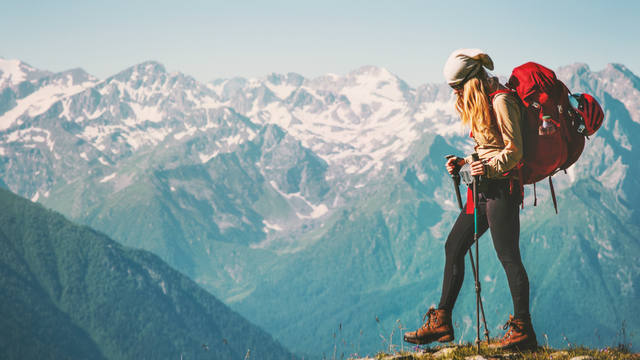 Throwing caution to the wind and saving that extra money by opting to not have insurance or choosing the cheapest policy without considering the coverage might sound like a good idea at the time but it does come with an element of risk. Travellers without insurance are typically responsible for not only covering medical costs, but also any additional costs incurred from lost or stolen items, flight delays, cancellations and more. In an extreme situation this could add up to hundreds of thousands of dollars, depending on the severity of the condition and the destination. Remember when comparing travel insurance providers to look at the fine print and ensure you know exactly what you are and are not covered for. For example many standard policies won't cover motorcycle incidents, extreme sports or incidents involving drugs or alcohol, so if you're planning to ride a motorbike down a ski slope after a few beers you may want to rethink your plans – or find an insurer that will cover you!
5. Dinero, dollars or dong – get your currency sorted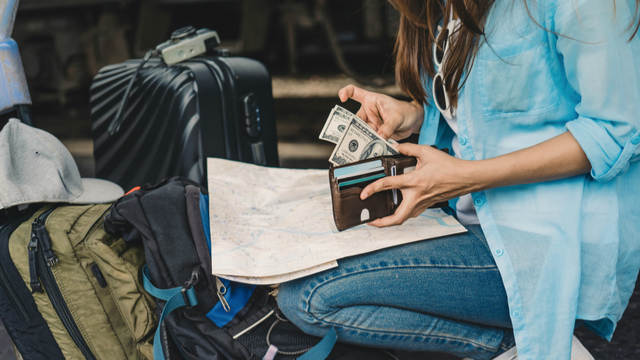 Whatever the term for money is at your destination, you will need to organise foreign currency for your trip. Depending on your circumstances and preferences, it's up to you to decide how to take your currency overseas with you. Credit, debit, travel card or cash? There are pros and cons of each option – for example a travel card can offer some safety benefits with some providers offering a backup card, so if the first one gets stolen you'll still be able to access your funds. Some credit cards offer travel insurance and can be useful for pre-authorisations.
Consider taking a small amount of local cash currency with you – particularly if visiting cash-based or more remote destinations as this may prevent you getting stuck in a situation where you can't pay for something.
6. Don't forgo personal care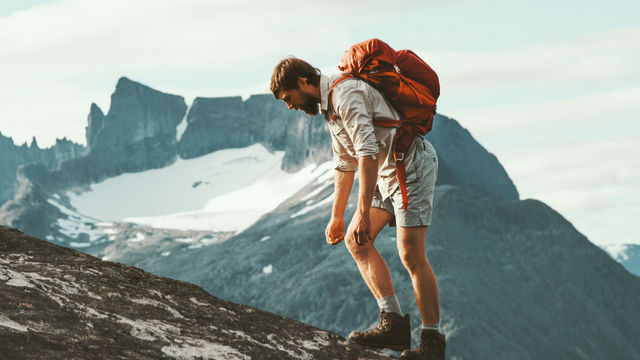 Just because you're backpacking doesn't mean you should completely forget about your personal care and hygiene. While it may not be a good idea to pack your hair straightener or a two-litre bottle of shampoo, there are certain toiletries that can be invaluable for backpackers.
Wet wipes
Let's be honest, you may not always have access to a shower; or if travelling during summer or Asian monsoon season these items could be a lifesaver when it comes to freshening up.
Bug spray
This can prove an essential to some travelling to more remote destinations. After all, most travellers don't enjoy dealing with mozzies, flies or other pesky insects when travelling – especially those that bite!
Wash bags
These portable washing machines are handy for not only washing your clothes wherever you are, but can also help you get away with packing less clothing as you'll be able to quickly and easily wash what you've already got.
Ear plugs
Whether it's a pesky mosquito or your hostel dorm mates having a party at 3am, ear plugs are lightweight, don't take up a lot of space, and could help you get a good night's sleep.
Tip: Instead of carrying the above all the way from home you could consider buying them when you get to your destination!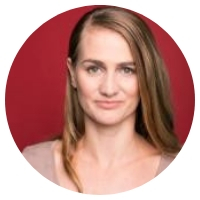 Jenna Boister is the Content and Communications Manager at Travelex – Australia's largest foreign exchange specialist. She spends her time researching and creating content for people who like to travel and are interested in foreign currency; as well as reminiscing about past travel experiences and daydreaming about where to go next.