Why you should be careful before accepting a higher credit card limit.
While Australia's love-affair with borrowing and spending has kept the country's economy in good stead lately, Australians shouldn't grow complacent about their capacity for debt. This is especially the case with credit cards, of which the population owns 16.3 million and has over $32 billion in debt accruing interest, according to the Reserve Bank of Australia (RBA).
Higher credit card limits – encouraging more debt?
If you've ever owned a credit card and been a consistently responsible user of it (in the eyes of your provider), at some stage you may have been offered an increase to your credit limit. While this might make you feel proud in the sense that the bank is recognising your creditworthiness, a higher credit card limit presents a test to your financial discipline. You'll probably be willing to spend more each month and perhaps become a little too comfortable with higher levels of debt. While a higher limit can be more convenient (such as for large expenses), you might fall into the trap of overspending more than you can pay off before incurring interest charges.
According to the Reserve Bank of Australia (RBA), credit limits in Australia have increased from $133.8 billion to $148.3 billion between January 2011 and January 2016 – an 11% increase over 5 years. Likewise, the average limit per card has increased 11% from $9,043 to $10,000.
Along with these rising limits, the ASIC debt clock shows the average debt per card fell for a while, but has now risen again from $3,114 in January 2016 to $4,288 in September 2016. Many Australians, it seems, are falling into the temptation of spending more on their credit cards when they get an increase in their credit card limit.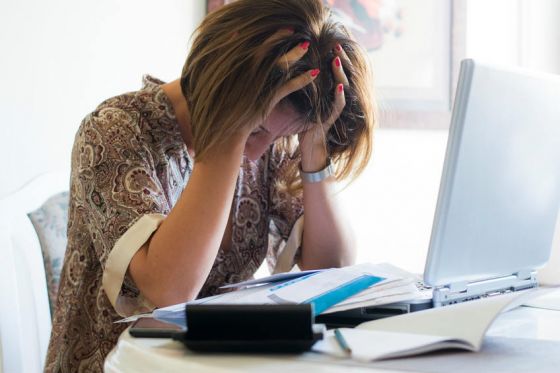 Westpac warned by ASIC
In the same way that lenders must take care when evaluating a loan application, credit card providers have to conduct a proper assessment before offering or approving a credit card limit increase.
This practice falls under the responsible lending obligations enforced by the National Consumer Credit Protection Act 2009. As Westpac recently discovered first-hand, the Australian Securities and Investment Commission (ASIC) are very strict about this.
In January 2016 ASIC revealed their concerns over Westpac's credit card limit increase practises, saying that they may have failed to make reasonable inquiries about some consumers' income and employment status before increasing their limits. The corporate watchdog was particularly concerned that Westpac was breaching their responsible lending obligations by largely relying on an automated process in granting credit card limit increases.
Michael Saadat, ASIC Senior Executive said ASIC is maintaining an ongoing focus on compliance with responsible lending.
"Credit card issuers, like all consumer credit providers, have to meet obligations under responsible lending laws," he said.
"Where we see non­compliance, we will take action, including taking steps to ensure affected consumers are appropriately remediated."
In response, Westpac improved its credit card limit processes and launched a program looking at refunding customers who experienced financial difficultly as a result of limit increases. In addition, the bank committed to paying $1 million over four years to support financial counselling and financial literacy initiatives.
The perils of higher credit card limits
The fact that ASIC are taking credit limit increases so seriously demonstrates how concerned they are about higher levels of debt and the dangers posed when not responsibly managed. As such, we shouldn't allow ourselves to become too comfortable with higher credit limits.
Aside from posing the temptation to spend more, a higher credit limit can also negatively impact your ability to get credit from another source. This is because lenders assess people's overall credit card limits as if they are debts, no matter how often you pay off the outstanding balance in full.
For example, if you own a credit card with a $5,000 limit and apply for a home loan, the lender will assess you as having a $5,000 debt even if you've never used the credit card.
So think twice before accepting or applying for a higher credit card limit when you don't need it.
Learn more about Credit Cards