Sydney commuters can now carry around one less card in their wallet, as tap and pay for public transport in the Harbour City is switched on for credit cards, debit cards and linked devices such as smartphones from today. But commuters in other cities could be left looking on in envy for some time yet.
Commuters can now pay via PayPass or PayWave with American Express, Mastercard and Visa, or devices linked to these cards on all buses in the Opal network across Sydney, the Illawarra, the Southern Highlands, the Central Coast and the Hunter Region.
Transport for NSW, which operates the Opal network, said the new contactless payment option was available as an alternative to using an Opal card to tap on at the start of a public transport journey and tap off when you reach your destination.
According to Transport for NSW, customers simply need to tap their linked card or device of choice on an Opal reader when they board the bus, and then use the same card or device to tap off at the end of the trip to be charged for the fare.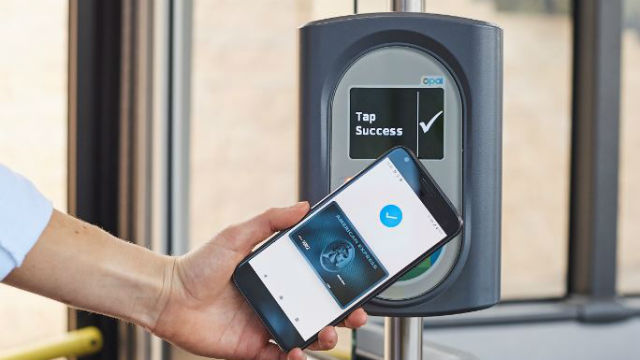 Customers who use contactless payment will pay an Adult fare, and still get the same benefits they'd be eligible for when using an Opal card, including Opal weekly discounts and fare reductions, such as:
30% discount for off-peak metro/train fares
50% discount after completing 8 journeys per week
$2 transfer discount for transfers within 60 minutes
Fares capped daily, weekly and on Sundays
According to American Express, for instance, its customers who use their Amex card for travel would also get the following benefits:
Earn points on every journey
Get 30% back and up to $15 off for eligible Amex card holders through the mobile app or online for a limited time
Transport for NSW has clarified, however, that commuters who are eligible for concession fares will still need to use an Opal card to receive these discounts.
The ability to pay with a bank card or smart device was made available on trains within Sydney and across the NSW TrainLink Opal network in November 2018, following a trial period on some ferry and light rail services that began in mid-2017.
The core payment infrastructure of the Opal reader was developed by the Commonwealth Bank, in partnership with Cubic Transportation Systems and Transport for NSW.
The Queensland government announced in June 2018 that it would roll out a similar contactless payments service on public transport in the south-east of the state over a four-year period.
The government designated $371 million for the upgrade of its Go Card ticketing service in the 2018-19 Budget, and earlier this month confirmed it would begin trialling the new system with a series of regional trials from "late 2019".
Melbourne commuters have been able to use Android smartphones to pay for public transport since March, rather than needing to carry a physical myki card, but the Victorian government is yet to seal a deal with Apple to use its NFC wireless chip technology so that iPhone users can do the same.
According to The Age, the problem stems from the fact that your iPhone would need to mimic a myki card, not just a credit card, which is different to the system in Sydney.
Image source: kasarp studio (Shutterstock)