Commonwealth Bank has announced it will launch a new credit card with a 9.90% p.a. purchase rate from early 2018, following a push to offer a "greater range of affordable and easy to manage products".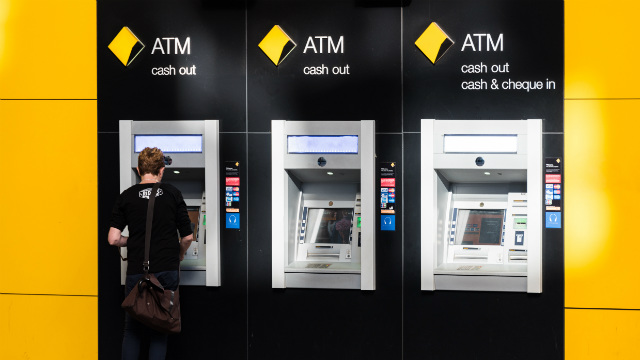 The new credit card is also set to have an account keeping fee of $5 per month.
CommBank said the new card is suited to customers who want a low, competitive interest rate, low account keeping fee with a low maximum limit and no access to cash advances.
The announcement of a new credit card also comes along with a few other initiatives that will launch in phases:
All customers with a credit card can receive real-time alerts for repayments and high-cost transactions, and all transaction account customers can receive overdrawn account alerts.
All credit card customers will have access to an instalment feature from mid-2018 designed to help them pay down existing balances or large purchases in fixed instalments at a discounted rate.
"We've heard feedback from customers and consumer groups and understand there's a need to offer a greater range of affordable and easy to manage products," said Commbank Executive General Manager Clive van Horen.
"We know there's strong demand for a simple credit card option and we also recognise we need to help our customers avoid credit card late payment and overdrawn account fees.
"The real-time alerts in our CommBank App give customers even more tools to help manage their spending and avoid fees and charges."
CommBank's announcement follows moves earlier in 2017 from ANZ and Westpac to offer lower credit card rates.
How 9.90% compares with other ComBank credit cards
The new credit card's purchase rate of 9.90% p.a. is over three percentage points lower than any of Commbank's current market offerings.
On Canstar's database at the time of writing, Commbank's lowest rate credit card is the Low Rate Gold Mastercard with a purchase rate of 13.24% p.a.
Low rate card not the only attempt at affordable banking from Commbank
Introducing a credit card with an interest rate under 10% is not the only move towards more affordable banking from Commonwealth Bank, with the major recently leading the charge to remove ATM fees.
In September the bank made an unexpected announcement to slash the $2 fee to use 'foreign ATMs', which saw the other majors quickly follow suit.
It was reported this move could save consumers up to half a billion dollars in fees a year, with Reserve Bank data showing that Australians made 250 million withdrawals from ATMs other than the ones they bank with.