It's the Melbourne Cup tomorrow, and whether you're a seasoned punter or throwing a casual bet down for the fun of it, there's no denying picking a winning horse can be a gamble.
We've got a few horse racing fans among the ranks here at Canstar, so despite the fact we know next to nothing about horses, we thought it would be fun to use our star ratings methodology to determine which horses running in this year's Melbourne Cup come up as 5-stars for value.
How we rated the horses
To perform this calculation we've employed a variant of our star ratings methodology that enables us to evaluate thousands of products from hundreds of financial institutions to help consumers work out which products represent outstanding value. A core tenet of our attitude towards rating products is value is just as important as price, and we suspect the same can be said for placing bets on the race.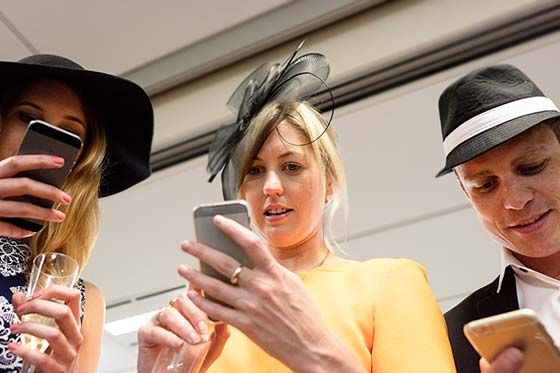 So we've assigned a rating to each of the horses running tomorrow, ranging from one to five stars . But we can't stress it enough; we don't know anything about horses and these ratings shouldn't be taken too seriously! Factors we took into consideration to rate horses included:
the current odds being offered
the barrier draw per horse
their current form
On top of that we also tweaked the methodology to account for distance, each horse's likely track form and their jockey.
What do the results look like?
The spread of ratings results we've ended up with for this year's horses are reasonably par for the course – a majority of them are in the middle of the pack, with a handful at either end of the spread.
To be specific, out of the 24 horses running:
12 received a 3-star rating
Four received a 4-star rating
5 and 2-star ratings were awarded to three horses each
Two unlucky horses ended up at the bottom of the ratings with a 1-star rating
Here's how each horse fared, along with the cost of betting on them.
 
And once more in case you missed it the last few times – these ratings are just for fun! They shouldn't be taken as gospel, or as a recommendation for who to bet on – we don't know a single thing about horse racing, and tomorrow's race could even see the 1-star rated horse win!
What we do know a lot about, though, are financial products, so check out our superannuation ratings, credit card ratings, home loan ratings and health insurance ratings while you're here. If you've got time to gamble money on a horse race, you've definitely got time to use our comparison tools to figure out if you're getting the best value for money on your current financial products.
Back to the Cup though…
Some interesting statistics from the Melbourne Cup
If you're thinking of placing a bet on this year's race and looking for a bit of an extra edge, take a look at some of the findings from PrimaryMarkets, who crunched some serious numbers to find out the following:
Only one barrier – Barrier 18 – has never produced a winner since the introduction of barriers in 1924
Barrier 11 is king, having produced 8 wins so far – more than any other barrier
Numbers 4 and 12 are the luckiest numbers so far, with 11 wins apiece – Number 18 is the unluckiest
You'll want to be looking at four and five-year-old horses – they have the best record of winning
If a jockey's wearing black, might be worth giving them a look – it's been the main colour of more winning jockeys than any other colour
Over the nearly 160 years the Melbourne Cup has been run, a betting favourite has only won 32 times
Here's how we calculated our ratings
As we mentioned before, our ratings look beyond the cost of a product, by taking features into account to determine the product's overall value. While it's definitely worth noting that horses are living creatures and more than just another product, we've managed to apply our ratings methodology to each of the horses running tomorrow to determine their 'value'.
First we looked at the horse's odds (price), and then took into account certain elements of the horses form (features). Each aspect of the horse's price and form is given a score from 0-3 to represent their relative performance and then are weighted based on… well… our resident amateur punter. Here's what it looks like:
Category
How it's scored
Weighting towards total score
Price
0 = >10
1 = >30
2 = >50
3 = 50+
15%
Barrier
1 bonus point for best 3 barriers statistically (11,14,8)
1 point deducted for worst barriers (18,7,15)
10%
Form
Number of wins in last 6 races
15%
Distance
3 = has done distance and won
2 = has done distance and placed
1= has done distance
0 = has not done distance
20%
Track
3 = has done track and won
2 = has done track and placed
1= has done track
0 = has not done track
10%
Win%
3 = 35%+
2 = 30%+
1 = 25%+
0 = <25%
20%
Place%
3 = 65+
2 = 55+
1 = 45+
0 = <45
10%
Once all the numbers are crunched we total up the scores and rank them from 1-24 and assign stars using a normal distribution curve. But just because we're nerds, doesn't mean we know what we're doing; perhaps just go with your favourite color!
The cash rate; another November event
While we don't know much about horse races, we do know a fair bit about the other big event that happens on the first Tuesday of November – the RBA's Monetary Policy Decision of course! The meeting where they decide where they want the cash rate to go for the next month, and subsequently what they want interest rates to do. Here's an interesting fact: even with our current official cash rate of just 1.50%, there is a more than 2% difference between the highest and lowest advertised home loan interest rates on our database. There's definitely something to be said about that, but we might save that for another day.