For the first time, Australians are making more payments on credit and debit cards than with cash, as electronic and contactless payment methods become increasingly more convenient.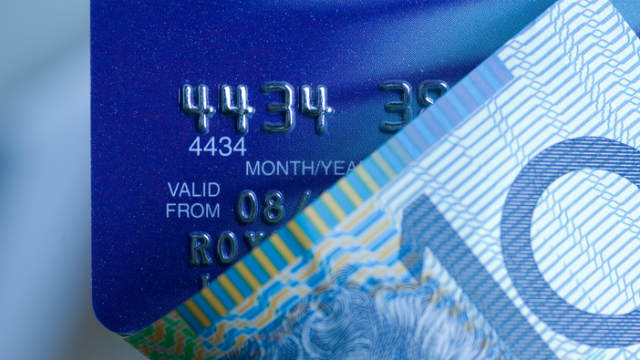 Newly released research from the Reserve Bank's (RBA) Consumer Payments Survey conducted in 2016 found that payments made using credit or debit cards increased to 52%, while cash was only used for 37% of payments.
This compares to a decade ago where cash was the main payment method at 70%, and cards only 26%.
Card use has increased a lot for food retailers and the transport sector, which includes public transport, taxis, and ride sharing services like Uber.
Merchants in food retail attribute this to a massive uptake in contactless cards, while electronic ticketing on public transport and apps with in-app card payment features (like the Uber app) have become more common.
According to the RBA, around one third of all "point-of-sale" transactions were done using contactless cards, and this method has "mostly displaced cash" as a payment method for transactions of $10 or less.
But RBA Assistant Governor Michele Bullock told ABC Radio that despite the slow down in cash payments, that "doesn't mean cash is dead".
"Certainly not," said Ms Bullock.
"Over a third of transactions are still undertaken using cash and they're predominately lower-value transactions, but that's still a very substantial number.
"Cash is still a very important part of the payments system."
Young people: debit or credit card?
Debit cards have become far more popular since the RBA's last survey in 2013, now accounting for 30% of consumer payments, beating credit cards at only 22% of payments.
Among other factors, the RBA says this increased use of debit cards is due to their reforms to interchange fees since the early 2000s, which has nudged Australians away from choosing higher-cost credit cards.
The report also shows that young people are choosing debit cards over credit cards, with people under 30 making around 4 debit card payments for every credit card payment.
Around 70% report that they do not even own a credit card.
People over 30, however, make a mix of debit and credit card payments.
"The difference between age cohorts appears to be because younger consumers are increasingly using debit cards for payments that they would previously have made in cash, whereas other age groups have substituted cash with both debit and credit cards," said the RBA report.
The report also highlighted that young Australians seem to view credit cards as mainly being useful for the purposes of borrowing money or to smooth over spending.
This could have something to do with poor cash flow or bad savings habits in that age bracket.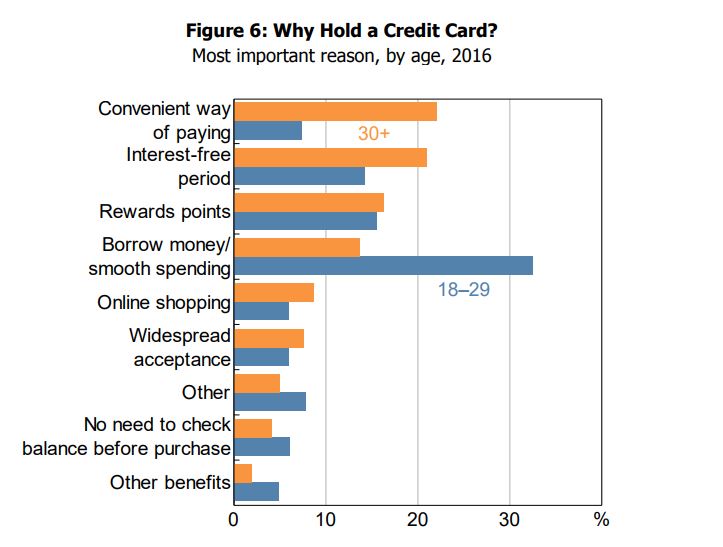 Source: RBA, based on data from Ipsos
Older generation prefers cash over card
While the findings from the RBA's survey clearly reflect a shift towards electronic and card payment methods over cash, those aged over 65 still like to carry $95 in their wallets on average.
This older age group is carrying twice as much cash as other generations, with their main reason being to use it for "precautionary purposes" such as emergency transactions.
Young adults aged 18-29 said they typically only carry about $20 in their pocket.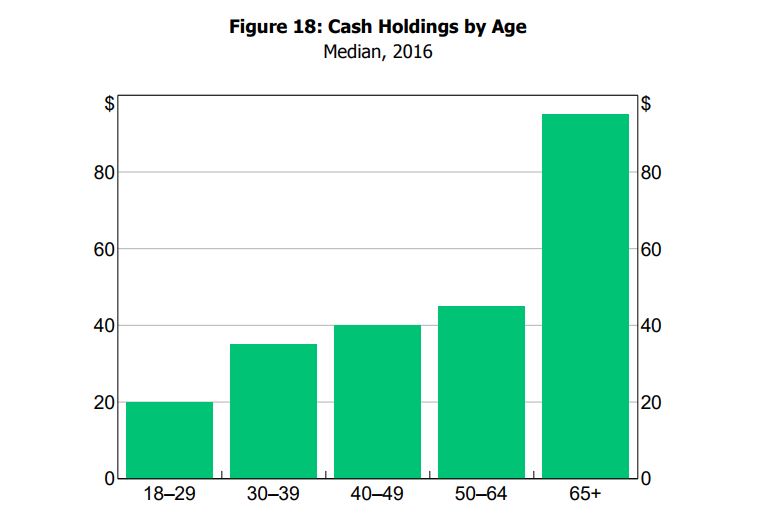 Source: RBA, based on data from Ipsos