New research has found Australian consumers may not be properly educated on the "potential pitfalls" of taking out balance transfer credit cards to consolidate debt.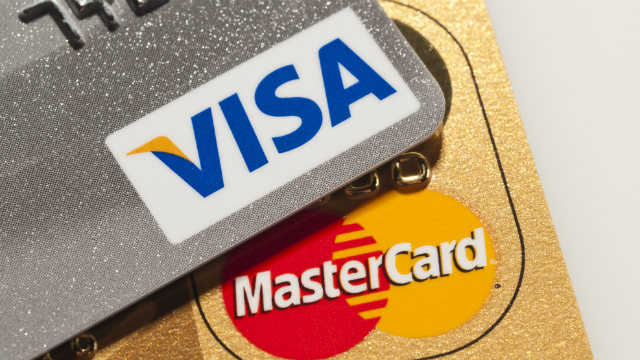 Research commissioned by peer-to-peer lender SocietyOne found 67% of Australians have taken out a balance transfer card without cancelling their old card, while 12% took out an additional credit card to pay for everyday expenses, rather than clearing debt.
Survey respondents reported also reported their reasons for taking out a balance transfer card – the most common reasons were to save money on interest (56%), pay off debt faster (50%) and to consolidate debt (29%).
Many Australians are also apparently unaware of the additional fees and charges associated with a balance transfer card.
According to SocietyOne, 57% of respondents were unaware they might have to pay balance transfer fees, 65% did not know about revert rates (interest rate credit card reverts to after the introductory period ends) and 57% were unaware of the interest charged on new spending.
SocietyOne's spokesperson Maria Loyez said considering the nation's combined credit card debt at $52 billion, the results are troubling and show consumers are "overwhelmed".
"Consumers are not being properly educated on the potential pitfalls of these deals, and are leaving themselves open to temptation by not cancelling their old card, or even taking out another credit card," said Ms Loyez.
"It's too easy to fall into bad habits with that extra bit of plastic sitting in your wallet, not to mention you will find yourself juggling multiple cards, repayment amounts and interest rates.
"This can be hard to keep track of and gets messy once you add on fees and other debt, such as car loans or a mortgage.
"Consumers may find themselves overwhelmed and spiralling out of control."
SocietyOne's research was based on a survey of over 1,000 Australian adults during December 2017.
Aussies not paying off debt during the interest-free period
The research found that of those people who took out a balance transfer card, 24% of Australians did not pay off the balance within the interest-free period.
People took out an average of $5,907 on their balance transfer cards and took 14 months to pay it off, but 67% of respondents only had an interest free term of 12 months or less.
"If we think about this in numbers, a consumer with a $6,000 balance and a 12-month interest-free period would need to repay $500 each month to avoid being hit with higher rates (revert rates) of up to 22% after the interest-free period," said Ms Loyez.
"That's before you add on any fees."
Canstar's Group Manager of Research and Ratings Mitch Watson said there are currently 69 credit cards with at least a 12-month interest-free balance transfer available on Canstar's website.
"The rate that this debt will revert to, however, ranges between 10.76% and 21.99% with an average of 19.91%," he said.
"That could mean an annual interest bill of more than $1,000 if you still owe $5,000 after the interest-free period, in addition to an ongoing annual fee averaging $107 for these cards."
SocietyOne suggested choosing a personal loan to pay down your debts might be another option to consider, but Mr Watson said there are pros and cons with both options.
"If your goal is to pay off your existing debt and close your credit facilities in a timely manner and you have the means (and discipline) to do this within the interest-free period, then a 0% balance transfer will assist in minimising the cost, perhaps down to zero," said Mr Watson.
"However, if you require a little more structure when repaying your debt, then a personal loan with a set term will ensure that you budget a set amount each month (or week) so that the principal can be paid down over time."
Canstar points out tricks and traps of a balance transfer credit card
Canstar's Mitch Watson said while balance transfers can assist in paying down your existing debt, it's important to keep in mind a few things to ensure that a balance transfer card will be of benefit to you.
"Three important things to keep in mind when looking at balance transfers are the ongoing annual fee, a balance transfer fee, and the revert interest rate," he said.
"The annual fee for balance transfer cards on Canstar's database ranges from nil to $700, so you need to make sure that any saving you'll make on interest charges is greater than the annual fee, or you could end up worse off.
"The balance transfer fee is generally a percentage charge that currently ranges from nil to 3.00%, depending on the card that you choose. This could mean a $300 fee if you were to transfer $10,000.
"Commonly, the revert interest rate is the same rate that is charged for purchases, however, sometimes this will be an even higher rate. So, if you are unlikely to repay the balance transfer within the introductory period, it is important to make sure the revert rate of the new card is not higher than the card you will be transferring from, as you could end up paying significantly more interest when the revert rate kicks in.
"Once you have transferred your balance to a new card, you should avoid making any further transactions until the balance has been paid off in full because as you will have a balance outstanding on the card, you won't be eligible for interest-free days on new purchases.
"As such, it is worth considering the benefit of completing a balance transfer if it is to a rewards card, as these will likely come with a higher annual fee, and it will be unlikely that the value of any points that you earn through spending on the card will offset the interest that will accrue on these purchases by the time your next statement arrives."