Starting tomorrow, consumers across Australia will no longer be charged excessively for certain types of EFTPOS, Mastercard, Visa and bank-issued Amercian Express payments at businesses.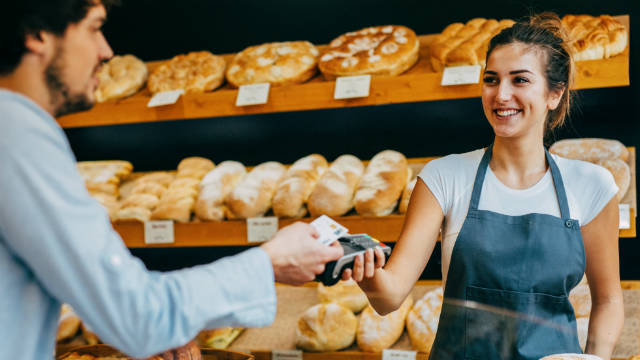 The Australian Competition and Consumer Commission (ACCC) has been tasked to enforce the Reserve Bank's (RBA) changes to surcharge standards for all businesses across the country from 1 September 2017 – large businesses have been subject to the standards since 1 September 2016.
The new rules are set to provide transparency and ensure businesses are not ripping off customers with excessive surcharges, and will apply to all businesses either based in Australia or using an Australian bank.
That includes businesses from your local corner store to major airlines in Australia, where customers were previously charged a fixed rate fee to use a credit card when purchasing tickets, according to Canstar research.
ACCC Deputy Chair Dr Michael Schaper says the change will be great for consumers sick of feeling cheated by excessive surcharges just for the use of their payment card.
"The good news for consumers is that businesses can now only surcharge what it actually costs them to process card payments, including bank fees and terminal costs," he said.
So if it costs a business 1.5% to accept a Visa Credit card, customers can now only be charged a surcharge of 1.5% on payments made using that card type.
"Our message to business is that you are not allowed to add on any of your own internal costs when calculating what surcharge you will charge customers," said Dr Schaper.
"The only costs businesses can include are external costs charged to you by your financial provider."
As a guide, the RBA says that the costs to merchants of accepting payment by debit cards is generally around 0.5%, by credit card 1-1.5% and by American Express cards it is 2-3%.
What cards do the surcharge changes apply to?
The ACCC's enforcement powers will apply to surcharges in the following card systems:
EFTPOS
Debit MasterCard
MasterCard Credit
Visa Debit
Visa Credit
American Express companion cards issued by Australian banks
Those payments that are exempt from the ban include:
BPAY
PayPal
Diners Club cards
American Express cards issued directly by American Express
Cash
Cheques
Some businesses may set a single surcharge across payment methods
According to ACCC, businesses will be able to set a single surcharge across multiple payment methods if they wish, but it must be set at the level of the lowest cost method, not an average.
For instance, if a business's cost of acceptance for Visa Debit is 1%, for Visa Credit is 1.5%, and for American Express is 2.5%, then the single surcharge would have to be 1% because that is the lowest payment method.
"You can't use an average of all payment methods or you will land yourself in trouble," said Dr Schaper.
The excessive surcharge ban will have no effect on businesses who choose not to impose any payment surcharges on their customers.