ASIC's review into credit card lending in Australia has revealed this week more than one in six consumers were falling into a "debt trap". While credit cards can provide some consumers with additional flexibility, there are financial risks involved when people choose an unsuitable card. With this in mind, Canstar crunched the numbers to show the potential impact this could have on a consumer's pocket.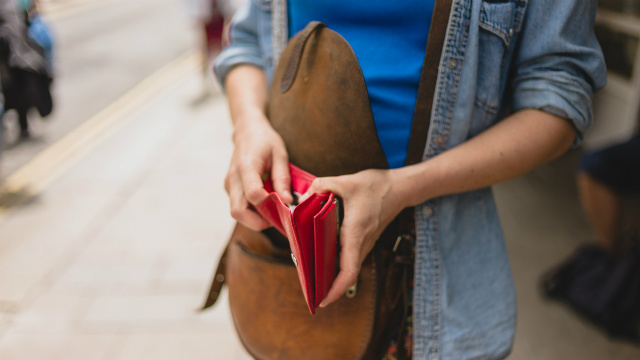 Following a review of over 20 million credit card accounts opened between July 2012 and June 2017, the Australian Securities and Investments Commission (ASIC) report released on Wednesday found two in every five credit card holders struggled with credit card debt.
The report found there were almost 550,000 people in arrears in June 2017, 930,000 people with persistent debt and an additional 435,000 people who repeatedly paid small amounts.
In a statement, ASIC Deputy Chair Peter Kell highlighted concerns about consumers being provided with credit cards that did not meet their needs, saying "only a handful of credit providers take proactive steps to address persistent debt, low repayments or poorly suited products".
Canstar Group Executive of Financial Services Steve Mickenbecker said Canstar's biggest concern was seeing people choose the wrong credit card for their needs.
"Consumers should be selecting the right credit card for their spending and using it in a way that improves their financial wellbeing," he said.
Mr Mickenbecker warned consumers against some of the risks associated with taking out high interest rate platinum credit cards that did not suit their financial situation, as well as keeping bad spending habits after taking out a balance transfer.
"Rewards can work if you pay your card in full and on time every month, but these rewards will not compensate for paying large amounts of interest," he said.
"It's not a good idea to take out a balance transfer deal and continue with your old spending habits – the ones that got you into a bind in the first place."
Case study: Consumers could save nearly $700 by choosing a more suitable card
Canstar's Research team crunched the numbers to find out the cost difference a consumer might face depending on their chosen credit card.
In this scenario, a credit card holder making monthly repayments of $150 on a transferred credit card balance of $5,000 could end up almost $700 better off by choosing a lower interest, lower fee card.
The Research team considered two hypothetical credit cards, both with a 0% balance transfer offer with 0% balance transfer fee.
The first card charged 0% interest for a balance transfer introductory period of 12 months, a relatively low revert rate of 11.80% and $0 annual fee.
The second card had a longer introductory period of 18 months but came with a higher balance transfer revert rate of 21.99%, and an annual fee of $129.
While a consumer may initially be attracted to the second card for its longer 0% balance transfer period, the higher balance transfer revert rate and higher annual fee meant the consumer was paying more overall.
A consumer who chose the first card after transferring a balance of $5,000 and paying $150 per month off the card would have paid off their balance five months sooner than the second card, saving around $180 in interest and nearly $700 in total.
On a $5,000 balance transfer with monthly repayments of $150, a consumer who chose Card 1 would pay off the balance in three years, while Card 2 would be paid off in three years and five months.
Monthly Repayments of $150 on a Transferred Credit Card Balance of $5,000
Balance Transfer Intro Rate
Balance Transfer Fee
Balance Transfer Intro Period
Balance Transfer Revert Rate
Annual Fee
Total Interest Paid
Total Amount Paid
Card 1
0%
0%
12 months
11.80%
$0
$409
$5,409
Card 2
0%
0%
18 months
21.99%
$129
$592
$6,108
Difference
-$182
-$698
Source: www.canstar.com.au. Annual fee charged at the start of the year.
ASIC to strengthen responsible lending practices for credit cards
ASIC also issued a consultation paper on Wednesday, proposing a requirement that could strengthen responsible lending practices for credit cards.
Proposed responsible lending assessments for credit cards were based on whether a consumer could afford to repay the credit limit within three years, aiming to prevent unsuitable credit card contracts and ensure consumers still had reasonable access to credit.
According to ASIC, this reform to credit licensees providing credit or credit assistance in relation to new and existing credit card contracts would apply from 1 January 2019.
How to help reduce your credit card debt
Mr Mickenbecker shared his tips when it comes to credit cards and spending behaviour:
For people carrying a debt on their card, consider choosing a card with a low-interest rate and low fee, and then work to get out of debt.
For people who repay their card on time and in full every month, look for a card with benefits that suit your spending habits. Rewards can be beneficial if you pay a reasonable annual fee.
When looking at a balance transfer deal, consider not just the interest rate, but also the length of time the deal runs for and the rate you will pay when the term expires.
When you take out a balance transfer deal, if possible strive to repay the debt in full by the time the balance transfer period expires – this could mean setting up a regular payment to the card. If you still have not fully repaid the debt, it could be worth making sure you are on a low interest rate.
If you can't repay the debt plus new spending on the card, it could be a good idea to stop using any cards. Keep in mind if you have done a balance transfer, you will have an existing balance and interest-free days will not apply on new purchases. For a consumer, a balance transfer should be about getting you out of debt. Think carefully about creating new debt on the same or any other card.
If you habitually spend more than you earn, a 'good credit card' and a 'bad credit card' are both bad. Get your budget in order and stick to it.
If you have trouble controlling your spending habits because of the plastic, seriously consider cutting it up. You will still have to repay your debt, but at least you won't be adding to it.