Following the decision by three of the four big banks to cut their American Express companion cards and Westpac instead introducing a new breed of '
co-branded
' cards with the company, could we be nearing the end of this bank-linked rewards product?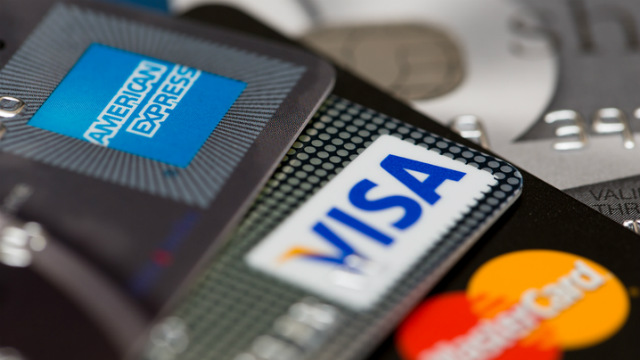 The decision from ANZ, NAB and Westpac to drop their respective cards came after the introduction of the Reserve Bank of Australia's (RBA) cap on interchange fees on 1 July 2017, which impacted the revenue banks could obtain from their American Express companion cards.
Commonwealth Bank also cut earn rates on their American Express companion cards after the cap was introduced, making them less effective than the equivalent Mastercard or Visa except at specific merchants.
According to Canstar's Group Manager of Research and Ratings, Mitch Watson, the new Westpac co-branded cards were introduced in part to sidestep the RBA regulations, and are positive news for consumers.
"With actions from the RBA significantly reducing the revenue banks can obtain from companion cards and in turn pass onto their customers in the form of rewards points and benefits, they will be looking for other methods to differentiate their products from their competitors," Mr Watson said.
"These new co-branded cards will add an extra step for consumers who will have to complete another application and potentially pay additional fees and interest charges, potentially making their personal finances a little more complicated.
"However, the trade-off could be worth it for those after a higher reward earn rate or other benefits that come with cards from American Express.
"Exclusive co-branded cards through American Express may be popular with consumers who want to continue to maximise their return on everyday spending."
As companion cards decrease, what will the future look like for the American Express brand? We spoke with an American Express spokesperson to find out.
Canstar's Q&A with American Express spokesperson
Q. After 4 April 2018 the only remaining companion cards will be those issued by Commonwealth Bank. Has the reduction in companion cards on issue resulted in more people looking to American Express directly for a rewards card? Is there any consideration of reducing merchant fees to encourage broader adoption of the card?
A. Over the past year we've seen a significant increase in customers coming to us directly for an American Express card, including a new generation of Australians who recognise the value of rewards cards. We know our card members love the accelerated earn rates and additional benefits that come with American Express cards, for instance Amex Offers, airport lounge access, and our Invites program, and we'll continue to invest in these areas in years to come.
We're also growing the number of places that accept American Express cards so our customers can maximise their points earning potential. Over the past six months we've been making it easier than ever for small businesses to accept American Express by reducing their merchant service fees. This initiative has led to an increase in the number of small businesses accepting American Express cards as well as a reduction in the number of businesses surcharging American Express cards.
Q. The main advantage of companion cards schemes was that bank customers could have a single account and credit limit with their Bank but receive both the benefits of a higher earning American Express rewards card and a more widely accepted Visa or MasterCard. How do you think this new arrangement with Westpac (requiring separate application, fees, statement, payments and customer service to receive the benefits of American Express) will be adopted by the public?
A. The new cards will appeal to Westpac customers who want to continue to access and enjoy the benefits that American Express offers today such as a high-point earn rate, uncapped points, complimentary retail and travel insurance, Amex Offers and Amex Invites. It's a great option also for those cardholders who like the flexibility of accruing points to either their existing Westpac Altitude Rewards or Qantas Frequent Flyer account.
Q. Merchant acceptability means Australians historically often have both an American Express credit as well as Visa/MasterCard in their wallets – whether a debit or credit card. With fewer companion cards on issue, why is AMEX a card Australians should continue keep in their wallet?
A. There is no better time to choose American Express – we're investing in our products, our merchant network and the benefits, service and security that our brand is known for.
While in the past there's been a perception that American Express is not widely accepted in Australia, that's quickly changing. More and more businesses realise the importance of offering their customers all payment types, whether that's cash, card or mobile wallet and are seeing the value in accepting American Express. In the 12 months leading up to 31 August last year, more than 50,000 new places in Australia started to accept American Express.
Q. Does American Express plan on issuing more co-branded cards in the future (banks or otherwise)?
A. While there is nothing to announce right now, we are always looking at ways to offer American Express cards to more Australians.