QBE Insurance has announced that it will refund $15.9 million to consumers who purchased ineffective add-on insurance policies through car dealerships.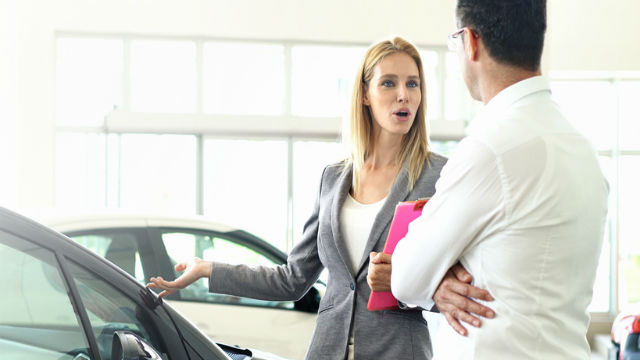 ASIC discovered that QBE had sold add-on insurance policies that offer ' little or no benefit' to more than 35,000 customers, to a value of $15.9 million.
The insurance products in question were QBE Guaranteed Asset Protection (GAP) and Consumer Credit Insurance (CCI) and were sold through car dealerships from 2011 to 2017.
The findings show that QBE GAP insurance:
Provided consumers with more insurance than necessary
Duplicated cover already held by consumers
Was sold to consumers when there was unlikely to be a gap between the loan balance and the insured value of the car
In addition, QBE's CCI insurance was sold primarily to young people with no dependants, thus they were unlikely to need it.
QBE aren't the first company to be in hot water regarding add-on insurance.
CALC found that Aussies were slugged with $70 million worth of junk insurance in 2016, and ASIC Deputy Chair Peter Kell has called on providers to review their sales procedures.
"This large-scale remediation by QBE is a direct result of our 2016 add-on insurance review, which uncovered the wide-spread sale of insurance with little or no value to consumers," Kell said.
"Insurance must meet the needs of the consumer first and foremost. All add-on insurers should review the sale of policies and refund consumers who were sold policies they didn't need."
QBE takes responsibility
QBE has released a press release stating its intentions to ensure customers receive better value and service.
The insurer said it takes full responsibility for these add-on insurance policies, and ASIC has recognised QBE's responsiveness to the problem.
In order to ease ASIC's concerns and do right by consumers, QBE will undertake the following actions:
It will proactively refund the premium paid by customers who were unlikely to need GAP insurance
It will partially refund customers who were sold more GAP cover than they needed
It will proactively refund customers under 25 years of age for the cost of the life or trauma insurance element of their CCI premium
It will partially refund the GAP insurance premium for customers who paid their loan off early and held both GAP and CCI insurance
It will also make a $50,000 donation to Financial Literacy Australia
These refunds combined will amount to the $15.9 million owed to consumers.
QBE is currently reviewing its existing product offering, as well as exploring new product offerings that better suit the needs of drivers.