New findings from CarHistory has revealed Australians don't do enough research when buying a second-hand car.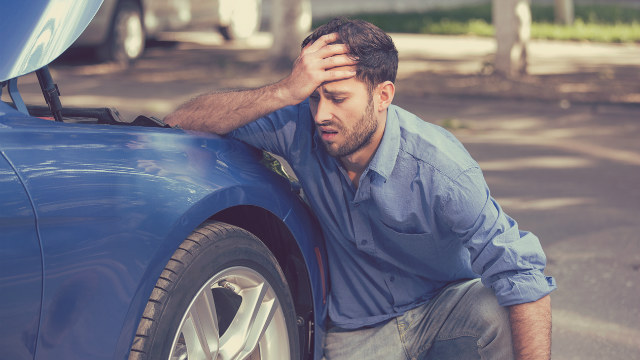 The online automotive bureau, which is part of the credit agency Equifax, found that over half (59%) of Australians aged between 18 and 49 had spent less time researching their next second-hand car than a potential overseas holiday.
According to CarHistory, the average overseas holiday costs $4,750, while second-hand vehicle purchases cost roughly 1.2 million Australians a year an average of nearly $11,000
With significantly more consideration being put into the former than the latter, Australians stand to take a serious financial hit if their $11,000 goes towards a faulty vehicle.
"Many second-hand car buyers don't even consider the fact their prospective car may be damaged, as many issues cannot be seen at a glance," said Equifax General Manager, Consumer, Izzy Silva.
"If the 9.2 million Aussies who spent, on average, seven months (approximately 5,110 hours) researching an overseas holiday, put even a handful of those hours towards researching their used car, it could prevent the arduous and costly sequence of repairs that come with buying a lemon."
CarHistory estimates that said repairs could cost up to $2,000.
Australians not doing their car-buying due diligence
Some of the more worrying findings concerning our car-buying habits were:
32% of Australians bought a second-hand car after only 1-2 hours of research
16% of Australians bought a car from a private seller outright immediately after taking it for a test drive
8% of Australians bought a car immediately after seeing it in a dealer yard
When it comes to private buyers, Mr Silva noted that prospective buyers are more likely to purchase a used car based on the car's physical appearance, which is to be expected, but also largely on their perception of the previous owner.
"The false sense of security conveyed by a seemingly trustworthy seller may result in more people buying used cars on a whim," Mr Silva said.
61% of Australians were also likely to trust certain types of sellers over others, with 23% of Australians saying they'd trust a car enthusiast but only 2% saying they'd trust a librarian.
CarHistory's research also found that a significant percentage of Australians are willing to sell a dodgy car, with Mr Silva saying that "one in two private second-hand car sellers have sold a car they knew had a potentially serious issue, at some stage".
"A car can provide you with independence and freedom, or a relentless headache," Mr Silva said.
"You don't want to be making such an important decision based on the friendly face of a seller with an agenda.
"Take the extra step and get it right the first time."