Australia's consumer watchdog is taking the Ford Motor Company of Australia to court over alleged unconscionable conduct towards customers that experienced transmission issues with Ford's cars.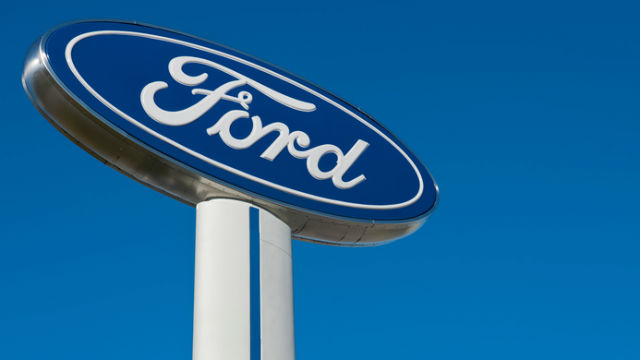 The Australian Competition and Consumer Commission (ACCC) alleges that half of Ford's 70,000 Focus, Fiesta, and EcoSport vehicles sold in Australia between 2011 and 2016 had at least one repair regarding the PowerShift Transmission (PST) feature.
Common complaints to Ford and its dealers about cars with the PST feature were excessive shuddering and jerking when accelerating, loss of gear selection, sudden loss of power, and excessive noise.
In response to these complaints, the ACCC says Ford allegedly refused to provide a refund or replacement vehicle despite multiple repairs failing to fix the issue in some cases.
According to the ACCC, Ford would usually only replace vehicles of customers that were part of its "PowerShift Ownership Loyalty Program", which still required an average payment of $7,000 for a replacement vehicle.
Customers that could not afford such payments were subsequently forced to continue to use their faulty cars.
The ACCC also claims that Ford on-sold vehicles that were surrendered through the PowerShift Ownership Loyalty Program to customers and wholesalers without disclosing the faults.
Despite Ford knowing about the PST issues since at least 2013, ACCC Chairman Rod Sims said Ford led customers to believe that the issues were caused by the way they drove their car.
"The ACCC alleges that Ford's conduct towards customers who had complained of issues with their vehicles was unconscionable," Mr Sims said.
"The ACCC is alarmed about the level of non-compliance with the Australian Consumer Law in the new car industry, which has been laid bare in our new car retailing market study due out next month.
"Cars are the second-most expensive purchase most consumers will ever make, and if they fail to meet a consumer guarantee, people are automatically entitled to a remedy.
"The ACCC urges all vehicle manufacturers to ensure their complaints handling processes provide the remedies that consumers are entitled to get under the Australian Consumer Law or, like Ford, they will find themselves in court."
Ford rejects allegations
In response to the ACCC's announcement of legal proceedings, Ford Australia said they will challenge the allegations.
"We acknowledge that some customers had a poor experience when the clutch shudder issues on the PowerShift transmission first came to light and we are sorry for this," Graeme Whickman, Ford President & CEO Ford Motor Company, Australia said.
"We've continued to improve our response times to customers and have been repairing vehicles, compensating customers, and depending on the circumstances, providing full refunds and providing replacement vehicles.
"Repairs are available for all PowerShift transmission issues and all new vehicles on sale today are built with the latest updates.
"Whilst we strongly refute the ACCC allegations and will challenge them, we will work with them wherever needed to help provide certainty about the application of Australian Consumer Law for our industry."
Ford not the only car maker facing court
ACCC's action on Ford comes in the same week that a Sydney lawyer announced a class action lawsuit against Toyota, Honda, and Mazda over faulty airbags from car parts company Takata.
The Federal Court action is seeking refunds on the basis that under Australian consumer law, consumers are entitled to refunds if a product has a fault that makes it unsafe and the fault cannot be fixed within a reasonable time.
Since 2009, over 2.3 million vehicles in Australia have been subject to a Takata airbag recall.
The ACCC has urged all drivers to see if their car's airbag has been recalled by checking productsafety.gov.au.
"Our advice to consumers is not to panic, but to visit the Product Safety Australia website to see if their car is affected by the recall and if it is, to contact their car's manufacturer immediately," Mr Sims said.
"If consumers have already had their airbag replaced, they should contact their manufacturer for advice as to what kind of airbag it was replaced with and how long it is expected to last."