The popularity of 'buy now, pay later' digital services has continued to grow across Australia, with Afterpay leading the charge.
In fact, the technology-driven payment platform processed more than $2.18 billion in sales in the first half of 2018, with customer numbers rising from 800,000 to 2.3 million worldwide.
Rival scheme Zip has also been popular with Australian consumers, with half a billion in sales in the last financial year and over 700,000 customers using the platform.
And so, as we consumers begin to use the services more regularly, naturally, more providers are jumping on the bandwagon. From accessorising your pooch for your next Insta shoot, through to sorting your week's meals – there are more products and services available with the option to 'buy now, pay later'. However, keep in mind that you will need to make the repayments or could be charged late fees, and so before you decide to use any of these services, consider your circumstances and determine whether you can afford to make the purchase.
What can you Afterpay now?
While you may be aware of using Afterpay or one of its competitors for clothes, accessories, electronics and even furniture, you may be surprised by some of the other products and services now offering these payment methods.
1. Food and drink
Eat now, pay later? This is the mantra used by YouFoodz, the fresh meal service, who recently jumped onboard the Afterpay steam train. But they are not the only food providers to take a bite from the pie. Gluten Free Cravings, Clean Treats, Kegenix and Gourmet Basket are among many other food and supplement stores now using the payment service.
When it comes to drinks, Afterpay has partnered with several providers including T2, Smooth Bombs and Mission Koffee, while Zip is now offered as a payment method for My Bottleshop, Quick Bottle, Dynamic Wines and Cocktail Co, among others.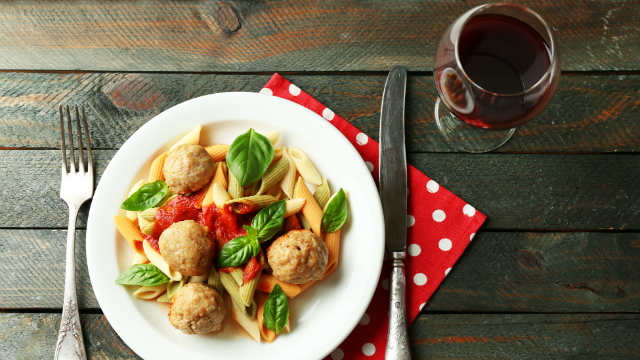 2. Pet supplies and veterinary services
From feeding Fido to pampering Puss, Afterpay has now tapped into the love we have for our fur friends by partnering with numerous pet suppliers around Australia, including Pet Stock, Petbarn and Pet House. These stores stock a variety of products for your companions including treats, toys, bedding, accessories, food and flea treatments.
Zip and Openpay also offer their payment services to a number of pet suppliers, as well as veterinary clinics and hospitals around the country.
3. Dental care
Four major Australian dentistry firms have now adopted Afterpay's payment scheme, including Primary Dental and Pacific Smiles Dental. These firms cover hundreds of dental practices across the country, offering an array of dental services including check-ups, scales, cleans and fillings, orthodontics, dental implants, dentures and custom mouth guards.
4. Fertility services
While Afterpay has yet to venture into fertility, Zip has taken the leap, partnering with Genea. This company operates fertility and IVF clinics around Australia, offering a range of treatments including IVF, sperm injection, egg freezing, sperm donation and ovulation induction. To set up a Zip account with a clinic, users need to receive a personalised treatment plan from one of Genea's fertility specialists. Given the expensive and personal nature of these fertility services, it is important to consider whether using Zip will be right for you and if these services are within your budget.
5. Beauty
Looking for a haircut and colour, full body massage, microdermabrasion facial, eyelash extensions or beauty products? Then you may be able to use Afterpay next time you head into the salon. The payment platform has teamed up with multiple hairdressers, beauty stores and clinics in Australia including Ella Baché, Stefan, Hairhouse Warehouse and Napolean Perdis.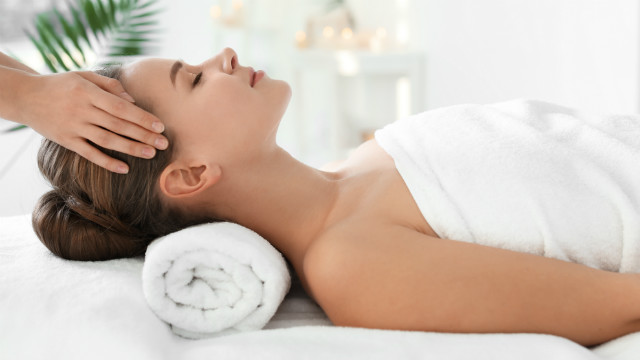 6. Optometry
Afterpay, Zip and Openpay have joined forces with various Australian optometrists including Optical Superstore, Medispecs, Glamoureyes and Eye Q Optometrists. Those looking to have an eye test or purchase glasses or contact lenses may now be able to pay off their purchases over time.
7. Medicines
Chemist Warehouse, Pharmacy Online and Chemist Direct have now adopted Afterpay, giving customers the opportunity to buy now and pay later for over-the-counter medication and vitamins, makeup, fragrances and an array of other pharmacy products.
8. Flights
Flying to Sydney, Bali, Tokyo or over the ditch to Queenstown? Afterpay has partnered with Jetstar to offer domestic and now international passengers the option of booking their airfares upfront and paying them off in regular instalments. However, restrictions do apply, including spending limits and conditions around when you can book your flights using Afterpay. There are also extra fees to pay when using this option.
Jetsetters may also be able to pay for their domestic and international flights in instalments with Tigerair and Webjet using the Zip payment platform.
9. Tours and experiences
Once you're back on the ground, it's time to think about what activities you want to enjoy. Afterpay and Zip have teamed up with a range of companies such as RedBalloon, Contiki, Trip a Deal, Dreamworld, Byron Bay Bluesfest and Experience Oz to give customers the option of booking their experiences, tours or even festival tickets upfront and paying them off later.
10. Musical instruments
From guitars, amps and drums through to keyboards, tubas and even the soothing bagpipes, music lovers can now use Afterpay and Zip. Mannys, Yamaha Music, Modern Musician, and Pony Music are just some of the music suppliers who have adopted at least one of these payment options.
11. Professional photography
For those wanting to capture moments to last forever, whether it's saying your 'I dos', while your baby looks adorable sitting in a pumpkin, or as a memento of how good you look right now, Afterpay and Zip have partnered with a range of photography businesses across Australia, including Bliss photography, My Little Birdies and The Barefoot Mum.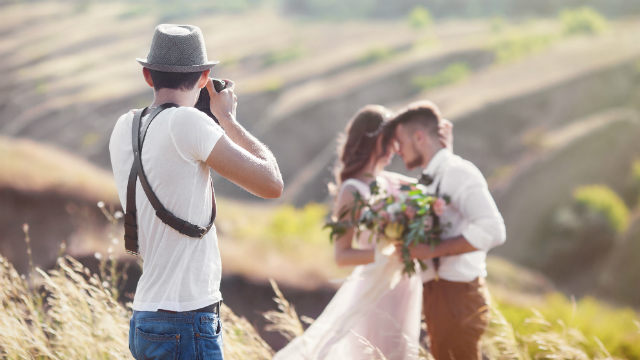 12. Kitchen appliances
Thermomix and KitchenAid have served up a new payment option for customers by partnering with Zip. Some of their kitchen products can be expensive, so Zip may now be an option for paying these items off over time, however first determine whether the repayments are manageable for you.
For a full list of stores and services now using Afterpay, Zip or Openpay, visit the websites of these payment platforms.
What are these payment services and are they risky?
With Afterpay, Zip and Openpay, shoppers can take home their purchases immediately and pay for them over time with no interest charged.
While these platforms are easy to use and can appeal to customers looking for instant gratification, they are not without their risks.
What we all suspected has been confirmed: 60% of #buynowpaylater users aged 18-34 years old, "behavioural techniques… can influence consumers to make a purchase", "become financially overcommitted" & "liable to paying late fees".
ASIC should get product intervention powers https://t.co/NP3gxBNQlQ

— Nicole Pedersen-McKi (@NicolePedMcK) November 28, 2018
A recent review by the Australian Securities and Investments Commission (ASIC) found one in six customers who use buy now pay later methods, like Afterpay, are in financial trouble, whether they have delayed other bill payments, borrowed additional money, or have become overdrawn.
These users are also young, with 60 per cent aged between 18 to 34 years old, and 40 per cent currently working part time or studying.
ASIC Commissioner Danielle Press said while their review found many consumers enjoy using these payment platforms and plan to keep using them, they can cause some to become "financially over-committed and liable to paying late fees."
The review also found buy now pay later platforms have influenced spending habits, with more than half of users spending more than they usually would, and some providers using behaviour techniques to influence consumers to buy without considering the costs.
Afterpay, Zip and Openpay all currently charge large fees for users who miss or make a late payment. There can also be a potential hit to users' credit ratings if their negative activity is shared to a credit-reporting agency.
Afterpay's instant approval process also allows any customer over 18 with a credit or debit card to sign up to the service, which means some people may be taking out loans which they simply cannot afford.
So, whether you're using these services to purchase a Christmas gift, a treat-yo-self massage, or a flight overseas, it is important to check the terms and conditions and any fees that may apply.
Before you opt in, also consider weighing up the pros and cons of using the platform and whether the purchase you are making is something you can afford.
Cover image source: ArtdayAnna (Shutterstock)