Small and medium business (SMB) support for the Federal Government has dropped into the negatives – the lowest level since Malcolm Turnbull became Prime Minister in 2015.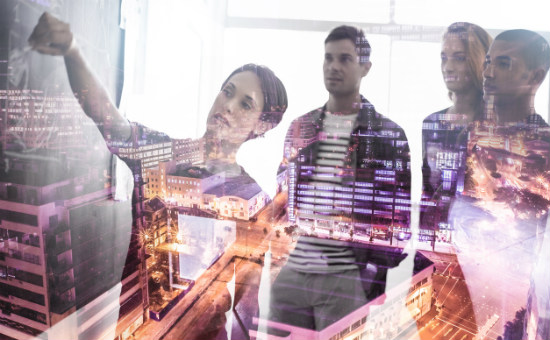 The latest Sensis Business Index (SBI) surveyed over 1,000 SMB proprietors and business managers and found that opinions of the Federal Government fell 4 points this quarter to a net balance of -2.
The report highlighted that one of the main criticisms of government from small- and medium-sized businesses is the government's focus on favouring big businesses over smaller enterprises.
Sensis CEO John Allan says that "while perceptions of the economy remain strong", less than 1 in 7 businesses have faith in the Government's policies.
Allan says the biggest concerns from businesses are "excessive bureaucracy and red tape, as well as there being too much of a focus on the interests of big business".
Source: Sensis Business Index, March 2017
When Malcolm Turnbull first took over as Prime Minister, businesses and consumers alike were optimistic about change, and confidence in the Federal Government increased.
Allan explains, "Since then, the Government's approval rating has fallen 9 points and is 20 points lower than the highest score we saw under Tony Abbott, following the pro-business Federal budget of 2015.
"To find a lower score we need to go back to the March 2015 survey, which was taken after Tony Abbott had survived a leadership spill."
The 2017 survey also found that the overall assessment of the economy by SMBs remains positive, with 19% thinking it is growing and 17% slowing.
Business confidence in 2017
For the first quarter of 2017, business confidence for SMBs was marginally lower with a fall of 2 points, and a net balance of +44, which is the second best score since March 2010.
Source: Sensis Business Index, March 2017
The latest Business Confidence survey by Roy Morgan Research shows results slightly lower than this time last year, but a rise of 2.4 points to 113.8 in March compared to February's score.
Interestingly, most business owners said they are "better off financially" than a year ago.
Roy Morgan Research CEO Michele Levine says Victoria and South Australia led business confidence in March, thanks in part to discussions about new energy options after the extensive disruptions this summer.
"Only Queensland saw a reduction in business confidence in March, which was hit by the devastating Cyclone Debbie in the last week of March and caused extensive damage to infrastructure in many parts of Queensland, and also Northern New South Wales," said Ms Levine.
"Business confidence by industry is led by public administration, safety and security, healthcare and social assistance, arts and recreational services, accommodation and food services, and construction.
"[This] is clearly powered by the continuing real estate boom, while it continues to lag in Electricity, gas, water and waste, Mining and Personal, repair and other services."
Source: Roy Morgan Research, March 2017