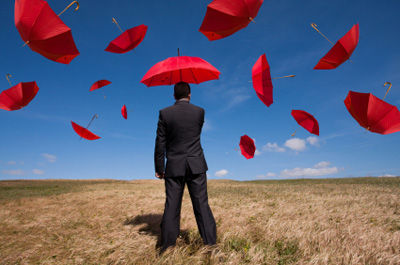 Running your own business is exciting, challenging and rewarding, in most cases. However, it can also leave you and your family extremely vulnerable if the unexpected happens, such as a business partnership dissolving or a key man or woman being taken out of the picture through accident or even fatality. This is just as stressful for a mum and dad plumbing enterprise as it is for a big city law firm.
What?s worse is that many small businesses operate on loans secured by their residential homes. No-one plans for things to go bad but if they do, the family home is just as much at risk as the business. Separating the family home from the business is essential to minimise the risk to your lifestyle.
Of the two million businesses in Australia, the majority are small operations which underpin the various owners? family lifestyles, hence the necessity for an added layer of protection to negate potential family asset erosion down the track.
Ask yourself these questions:
Who will run the business if you or your business partner are suddenly out of the picture?
How will you get the money together to buy out your partner, if needed?
How will you continue to pay the bank overdraft, wages, rent, leases if your key person falls ill and can?t bring in the necessary revenue?
Any number of scenarios can present themselves during the course of running a business so it?s wise to safeguard what you?ve built up by putting in place a proper risk management plan to cover your individual situation. How? Talk to a licensed financial planner or your accountant or solicitor.
Business Life Insurance is more of a strategy rather than a product and it?s not something you can?t buy "off the shelf". A mix of skills is needed to make sure your particular Business Life Insurance provides the exact cover you need because one business is never the same as the next. That?s why it is essential to liaise with professionals to make sure all bases are covered and there are no nasty surprises waiting at claim time.