Australian Bureau of Statistics (ABS) figures show more people are working part-time
Part-time work can be a great work/life balance – but if it's not voluntary or desired it can also indicate economic weakness. The latest Australian Bureau of Statistics (ABS) figures show that there are now 130,000 more persons working part-time than in December 2015, while the number working full-time has decreased by 54,100 persons.
The trend unemployment rate decreased slightly (by less than 0.1 percentage points) to 5.6 per cent, and the participation rate decreased 0.1 percentage points but remained steady at 64.7 per cent in rounded terms.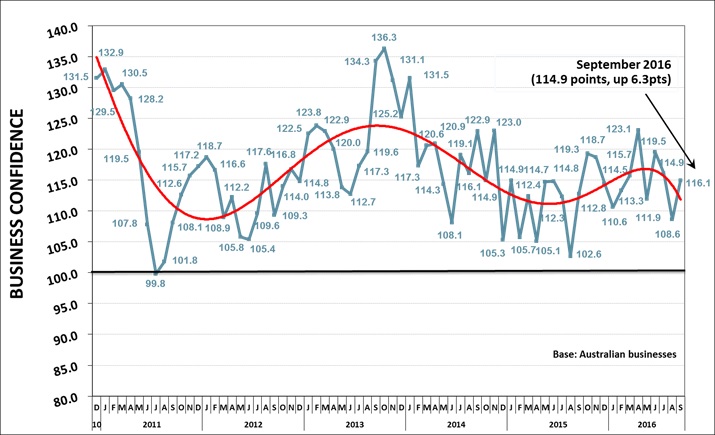 In some good news, Roy Morgan Research's Business Confidence rose 5.8% to 114.9 in September, mainly due to increased confidence about the year ahead. That said, the increase was off a particularly low base.
It appears that a number of part-time workers would prefer to do more hours, with the ABS employment figures finding that a substantial percentage of the population describe themselves as underemployed (part-time workers who want, and are available for more hours of work than they currently have, and full-time workers who worked part-time hours during the reference week for economic reasons (such as being stood down or insufficient work being available). At time of writing, the underemployment ratio as a percentage of workers stands at 9.1%. Seasonally adjusted the figure is 9.3% – the highest on record.