UBank has launched a new in-app tool called Free2Spend that aims to revolutionise the personal finance management game.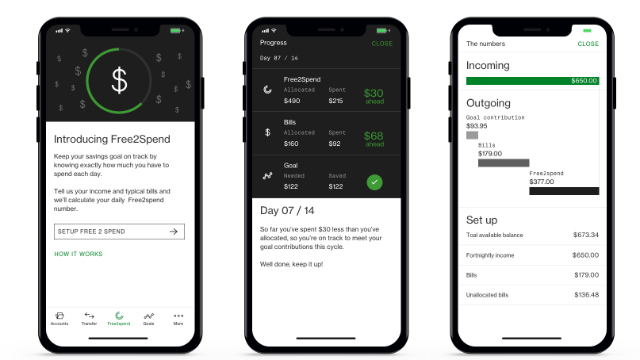 UBank says this new tool (pictured above) helps users put their budgeting on auto-pilot by giving them a daily spend limit that adapts and changes in real-time.
Taking inspiration from fitness trackers, the Free2Spend app allows users to input their income and fixed expenses and set a savings goal – which the app uses to generate a unique daily spend limit.
If users go over or under this spending limit on any given day, Free2Spend will then adjust this limit to give more freedom or restrictions to help users meet their goal.
UBank CEO Lee Hatton said the tool is set to revolutionise how its 400,000 customers save.
"Australians have become confused by hundreds of numbers in their lives, from apps to bills to bank statements to even the money in their back pocket. Free2Spend will change that forever, designed to take the stress and guesswork out of personal finance," Ms Hatton said.
"Our research showed almost one in five Australians still don't have the tools to accurately monitor their expenses, and 22 percent don't feel like they have the time to invest in keeping track anyway.
"By automating the saving process even more, our customers will be free to spend on the things they love."
Canstar's Group Manager of Research and Ratings, Mitch Watson, said that this tool puts the power in the user's hand by providing real-time information on their spending, allowing them to adapt their behaviours when necessary.
"This tool provides ongoing feedback to savers on how they are tracking against their saving and spending goals," Mr Watson said.
"The fundamentals of saving are still there in that you need to be putting money aside, not dipping into it and have it sitting in a high-interest rate account."
Mr Watson also said providing budgeting tools such as Free2Spend will become an ongoing trend.
"We are already seeing this type of tool roll out across other industries like telco and energy, where customers are given insights to assist in monitoring their mobile data and energy use."
Q&A with UBank CEO Lee Hatton
Canstar caught up with UBank Ceo Lee Hatton to find out more about Free2Spend.
Q: Who are the key users of budgeting apps?
The main users of budgeting apps are people that we call 'struggling savers' – those who see value in saving and have a savings goal, but often end up dipping into savings for discretionary spending.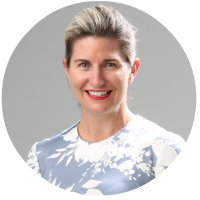 We had this group of people in mind when developing Free2Spend, and to solve for this, Free2Spend first takes into account the savings component or the amount needed to reach your savings goal first – getting saving out of the way first so you're free to spend.
Q: There have recently been a number of budgeting apps released in Australia – what makes Free2Spend different?
Unlike traditional budgeting tools that track or categorise past expenses bringing to light negative behaviour without providing tactics to adjust and recover, Free2Spend is forward-looking in the way it evaluates your money.
As users spend, their daily budget figure (or Free2Spend number) changes in real-time to ensure they are on track for the day. If you go over or under that number, the tool automatically decreases or increases your daily spend for the rest of the month.
Q: What are the biggest expenses people are saving for and are these different to previous generations?
People are still saving for big-ticket items, but unlike other generations, we're seeing savings contributed towards experiences, a term coined in research as the 'experience economy'.
The generation of people born between 1980 and 2000 are saving for 'seeing things' like holidays or adventures rather than 'having things' like cars or houses.
Q: Do you think people are finding it more difficult to save in this current economic climate?
It's no doubt slow wage growth, the high cost of living and skyrocketing house prices are factors that impact our ability to save, but in saying that, saving has and always will be a challenge for consumers who face trade-offers between immediate reward vs future gains.
That's one of the reasons we developed Free2Spend – so you can be empowered to spend while being on track to achieve your goals.
Q: Is this type of technology replacing the more traditional budget spreadsheet?
Yes definitely, as technology improves there's faster, more efficient and safer ways to budget when compared to a traditional excel spreadsheet.
The main benefit of this technology is that it fits in your back pocket, so you're always up-to-date and on track.
Q: Why do you think there is a growing demand for budgeting apps?
We know from our research that Aussies are feeling overwhelmed by personal finance – 59% admit that they're stressed or losing sleep over money worries, while 22% feel they don't have the time to accurately monitor expenses.
For time-poor Aussies, budgeting tools like Free2Spend make it easy to automate a task that was once complicated and time-consuming.