Contributed by Kylie Travers, Editor at The Thrifty Issue
How much have parties changed since we were kids? We used to have a party at home or the park, invite a few friends, our mum would make the cake (or we'd get a mudcake from the supermarket), only the winners of the games got prizes and gifts were basic.
These days you can be expected to invite every kid in the class, bake cupcakes on your child's birthday for the rest of the class, make an appearance at everyone else's birthdays (there go your weekends for the year), plus provide an amazing gift for each birthday boy or girl. With some parents spending $1,000+ on a party, then $50 to $100 on a gift for each party attended, it can cost some the equivalent of an overseas holiday.
So how can you afford for your child to attend parties, PLUS host your own for up to 50 kids without needing to land a second job?
1) Set a budget

Set a limit and work within it. If a $20 gift is more reasonable for you instead of spending $50, set that as your gift limit and keep an eye out for things at half price, on clearance or within other sales.

Alternatively, if you are crafty you can make gifts. A popular one with my nephew's friends one year was fort kits. That is, a sheet, some rope, pegs and a pillowcase to keep it all in. They can use the pegs and rope to contort the sheet into a variety of fort designs. Kids started requesting them and the sheets can be bought on clearance in sets with the pillowcase, making it super affordable. Use Pinterest to find more gift ideas such as slime, science kits, grow-your-own crystals etc.
2) Be different
Decide how you want to do things in your family and stick to it. Growing up, we had a party with our friends every second year and only went to a limited number we were invited to. It's okay to go against the grain. Unless your school has strict rules on birthday parties, then set your own rules. If you want to – bake cupcakes for the whole class as the birthday celebration, then have a party with your kid and only the friends they play with. No guilt allowed.

At our school, it is expected you provide party bags for every child and since the school has open classrooms you are looking at 50 party bags. I decided to bake cupcakes instead, adhering to both allergies and religious requirements for the kids at our school.


3) Throw parties yourself
Before you start to groan at the idea of planning, preparing and running your own party, hear me out. There are some easy parties you can do which kids love, don't cost much and can be scaled for as many kids as needed.

Firstly, pick a location that is free such as your home or the local park. Pick a time which is not over a meal e.g. 10am to 12pm or 2pm to 4pm, so you only need to provide snack food instead of a whole meal for 50 odd kids. Next, choose a theme.

Themes are great because they can tie the whole party together, they're easier to search for ideas online and it gives kids the option of dressing up to a theme which can add to the excitement.

Simple themes that can work really well include:
bike party – where all kids bring their bikes to a bike park, have races and play around

spy party – where all the kids dress in black, do a scavenger hunt, obstacle course and solve riddles to retrieve a stolen item, which can be a box of lolly bags

science party – where kids make slime, playdough, explode mentos in coke and similar science experiments, plus whatever they make can be put in a bag as their treat bag to take home

princess party – with dress ups, a beauty station for nail polish, hair chalk that washes out or hairstyling, dancing, a fashion parade and other princessy fun.
Think about things your kids are interested in and plan accordingly. If your kids are older, pizza and a movie or gaming at home, snacks at the skate park or swimming are all simple but fun.
Remember – you don't need to spend thousands for your kids to have a party they'll be talking about for months.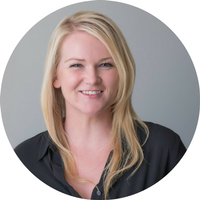 Kylie owns and manages The Thrifty Issue, a site showing Australians how to make and save money. She's gone from being a homeless single mother to an award-winning CEO, giving her a unique understanding of life from various financial stand points. Kylie now spends her time travelling, speaking, consulting and blogging. She's based in Melbourne with her two daughters aged 9 and 10.